Sean O'Neill Joins HumanTouch as Vice President of Growth and Operations
Press Release
•
Oct 19, 2022
Experienced Executive in mid-tier and large global companies will focus on Leading and Growing Customer Support in federal Civilian, Health, Intel, and Defense Sectors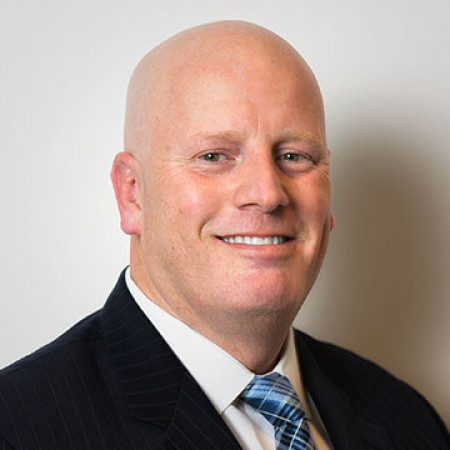 TYSONS CORNER, Va., October 19, 2022 (Newswire.com) - HumanTouch announced today that Sean O'Neill will join HumanTouch as Vice President for Growth and Operations. With over 20 years of experience at the Director and Senior Executive Level for both mid-tier and large organizations supporting all sectors of the US Federal Government, Sean brings insight and strategy in all aspects of corporate development, operations, program management, client engagement and success, and the delivery of both professional services and complex technical solutions for the Government Contracting firm.
"Sean's broad range of experience leading people, managing internal and client operations, and driving growth is a welcome addition to our team," said HumanTouch Senior Vice President Kelly Morrison. "Our innovations and escalating demand from our customers led us to look for an addition to our team to continue our philosophy to provide the 'human touch' needed to bridge the gap between people and technology. I am confident that Sean will play a key role in providing high-quality solutions for our clients and leave a lasting imprint."
CEO Moe Jafari said, "Sean will drive the expansion of our existing base of business, while also pursuing new business opportunities where HumanTouch is gaining momentum including Innovation in cross-functional automation, and Enterprise Data Management. We are eager to gain insight from his experience in GovCon, Aerospace & Defense, and Health IT industries and put him to work directing operations and change management alongside our advisors, leadership, and teams."
"I am very excited to join Moe, Kelly, and the rest of the HumanTouch team in this new role created to drive operational excellence outcomes and growth opportunities across our citizen services, health IT, and national security lines of business," Sean said. "My passion for leading high-performing teams focused on all aspects of customer success is an excellent fit for the HumanTouch vision and culture as we continue to bring innovative services and solutions to our Federal Government customers."
Among his many professional accomplishments, Sean is the former Director of Portfolio Development at Highlight, the Vice President of Operations and Service Delivery at Exostar, a Business Unit VP for Aquilent, and the Director for Strategic Programs and Corporate PMO at Serco. He holds an MBA and a Master of Science in Information Systems from the Smith School, University of Maryland; received his BS from George Mason University. Sean grew up in Northern Virginia and now resides in Maryland with his wife who jointly leads a team of soccer and lacrosse-playing kids.
About HumanTouch: HumanTouch humanizes technology; advancing people, systems, and missions. Our XFactor teams collaborate with clients to leverage data science to unlock silos and provide transparency into your data and information. Learn about how HumanTouch strengthens effectiveness in the marketplace through explainable AI/NLP, business intelligence, industry knowledge, and customer success/experience. https://www.humantouchllc.com
Source: HumanTouch, LLC
Tags
Related Files