Scottsdale Recovery Center Expands Addiction Services With Opening of Starfire Location
Additional location in AZ complements existing treatment services SRC offers.
Press Release
-
updated: May 4, 2020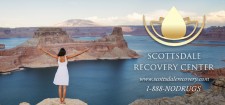 SCOTTSDALE, Ariz., May 4, 2020 (Newswire.com) - Scottsdale Recovery Center (SRC,) Arizona's leading drug and alcohol rehab organization in Scottsdale, AZ, is excited to announce the opening of their "Starfire" location. Starfire, located near Scottsdale and Shea in Scottsdale, AZ, will provide an additional location for those looking for upscale, private and compassionate support services and treatment for substance abuse addiction. Starfire is AZRHA Certified and State licensed through AZ Behavioral Health, and will house current and new admits as they continue to thrive in a climate of uncertainty due to the Coronavirus.
Lee Yaiva, SRC's CEO, had this to say on the new expansion: "Our commitment to serve the individual needs of those suffering from addiction remains paramount, regardless of the current climate of our nation. Scottsdale Recovery Center's unwavering position in offering a methodical approach to wellness is established on a culture of compassion, respect and support. This is an opportune time to embrace what is being offered within the safe, secure and structured environment of our newest location. Thank you all for your ongoing commitment to the agency and to our mission in providing unwavering dedication and unbridled ambition toward success in recovery."
Scottsdale Recovery Center, founded in 2009, has now 50 total beds for males and females struggling with alcohol and drug addiction. SRC has been providing compassionate and upscale substance abuse treatment, both Inpatient and Outpatient for over 10 years in Scottsdale. On their website, www.scottsdalerecovery.com, SRC states that they specialize in Relapse Prevention, Co-Occuring Disorders and Dual Diagnosis treatment for all adults suffering with substance abuse disorders. Scottsdale Recovery Center indicates an upscale and modern style of residential inpatient treatment residences, as well as a large outpatient facility in the heart of Scottsdale, Arizona. In addition to the inpatient and outpatient programs they offer, SRC provides a much needed Telehealth Treatment option. Due to the Covid-19 epidemic, SRC's Telehealth program is really making a huge difference and providing a much-needed service to those in isolation who need help getting and staying sober from the comfort of their homes. Most private insurance policies cover Telehealth services.
Chris Cohn, SRC's Founder and Director of Marketing says the Starfire home is the "perfect place to seek enlightenment, serenity and a feeling of safety and peace for those who may be suffering with addiction." Cohn continued to say that "In addition to the licensed treatment home being beautiful and upscale, it's really the support staff, therapists and medical team who makes one's journey into recovery and sobriety an easy and supportable one. We have the best staff out of any drug rehab organization in the world, I can guarantee that."
Scottsdale Recovery Center can be contacted at 1-888-NODRUGS, 24 hours a day. www.scottsdalerecovery.com.
Media Contact:
Chris Cohn
Phone: 888-663-7847
Email: chris@scottsdalerecovery.com
Scottsdale Recovery Center
10446 N. 74th st #150
Scottsdale, AZ 85258
info@scottsdalerecovery.com
1-888-663-7847
Source: Scottsdale Recovery Center
Share:
---
Categories: Hospitals and Clinics
Tags: addiction treatment, alcohol treatment center, alcohol treatment scottsdale, arizona drug rehab, drug rehab arizona, luxury drug rehab, phoenix drug rehab, scottsdale drug rehab
---