Scott Garrett an Outside-the-Box Choice to Head the Export-Import Bank
Press Release
-
updated: May 24, 2017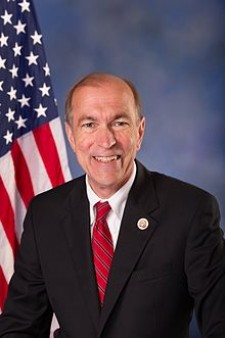 West Chester, PA, May 24, 2017 (Newswire.com) - Let Freedom Ring's President, Colin Hanna, applauds President Trump's nomination of former Congressman Scott Garrett to be president of the Export-Import Bank. As a proponent of limited government, LFR believes that it is healthy for all sub-cabinet agencies to be headed by someone who will honestly explore whether or not their agency is a necessary and proper component of the federal government.
As a seven-term former Member of Congress, he is familiar with the Ex-Im Bank through his experience on the House Financial Services Committee, which has oversight responsibilities for the agency.  While in Congress, Garrett was a frequent critic of the bank, calling it an example of "crony capitalism." In a House floor speech only a year and a half ago, he said: "It turns the economy into a biased actor that uses your taxpayer dollars to tilt the scales in favor of its friends."
Yet the Ex-Im Bank may be uniquely useful to President Trump in implementing his international trade policies and in reversing some of the policies of the bank in the prior administration. "Without Ex-Im, you're putting U.S. exporters at a competitive disadvantage, which make no sense when one of the top goals of the Trump administration is to increase exports," said Bill Lane, retired global government affair director for Caterpillar. 
Putting former Ex-Im critic Scott Garrett at the top of this institution in the Trump administration ensures that the bank's actions are taken within the context of both sound economics and the principles of limited government.
Source: Let Freedom Ring
Share:
---
Categories: Business News, Finance, Financial News, Trade, Banking, Finance, Insurance, Government News
Tags: Ex-Im Bank, Export-Import Bank, Scott Garrett
---