Schuster Manfred Hubert Asks: What Does the Future Hold for Tech IPOs From China?
Press Release
-
updated: May 21, 2018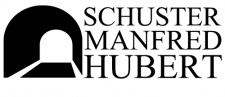 BEIJING, May 21, 2018 (Newswire.com) - This year is off to a rousing start for Chinese tech companies listing overseas, with multiple companies already planning to go public in Hong Kong, and US$110 million raised and nearly US$2 billion filed for the U.S.
"The supply of capital for new listings is growing," says Hugh Cox, head of investment banking at Schuster Manfred Hubert. "Institutional investors are increasing their allocations to Chinese 'new economy' companies," he says, referring to a broad term for high-growth industries, including tech. "And even if there is an IPO from one of the unicorns, there should still be plenty of capital remaining for other companies."
China's appetite for public listings isn't new. The country has led the world in IPO market share since 2014, according to Hugh. Last year, Greater China, which includes mainland China, Hong Kong, Macau and Taiwan, issued a total of US$49 billion in IPO proceeds – or a quarter of the global total – from both domestic and cross-border listings.
"But tech will be a particularly important sector to watch this year, as Chinese companies eye the global market and tech-savvy investors," says Hugh. Last month, Huami, Xiaomi's wearable device partner, broke the seal on cross-border tech listings with a US$110 million IPO in the U.S. – a taste of what's to come with Xiaomi's own public listing, which could push its value to a rumored US$100 billion.
"Recently, we're witnessing high levels of oversubscriptions for IPOs from the 'new economy' sector. This reflects the market's confidence in China's increasing efforts towards innovation and technology," he tells ASEANTECH.
For Chinese tech companies, going public overseas offers two main benefits: blockbuster valuations and international exposure. Last year, fintech companies were particularly well-represented, with seven companies going public in the U.S. Many were online consumer-lending platforms, such as PPDai and Lexin, which use big data to assess creditworthiness and offer microloans.
Several companies that had previously considered a New York listing are now planning a Hong Kong listing.
An added benefit of listing in Hong Kong is its stock connect, a collaboration between mainland China and Hong Kong exchanges that lets investors trade securities in each other's markets. That means companies that list in Hong Kong can tap into a pool of Chinese investors "who may be more familiar with a company's brand, products and applications," adds Cox.
That being said, regulators from mainland China are also trying to keep listings domestic. To date, all members of the country's BAT trio – Baidu, Alibaba and Tencent – have chosen to list overseas. Easing regulations for aspiring public firms, such as tweaking the three-year profitability requirement, could change that. All in all, the wave of tech IPOs from China looks set to continue into 2019, according to Schuster Manfred Hubert.
Media contact:
Polly Parker
info@schustermanfredhubert.com
www.schustermanfredhubert.com
Source: Global Equities
Share:
---
Categories: Banking, Finance, Insurance
Tags: Beijing, China Investment, Schuster Manfred Hubert, Wealth Manager
---