Scanalytics Inc. to Create Smart Environment at IoT Solutions World Conference in Barcelona
Scanalytics Inc. is an associate member of the Intel Internet of Things Solutions Alliance
Press Release
-
updated: Oct 3, 2017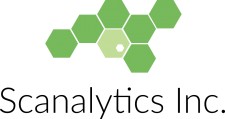 MILWAUKEE, October 3, 2017 (Newswire.com) - Scanalytics Inc. is an Associate member of the Intel Internet of Things Solutions Alliance, a global ecosystem of 400+ member companies that provide scalable, interoperable solutions that accelerate deployment of intelligent devices and end-to-end analytics.
As an Associate member of the Intel IoT Solutions Alliance, Scanalytics Inc. joins the diverse ecosystem of Intel-based solutions providers offering a wide range of smart, scalable and sustainable IoT solutions. Scanalytics Inc. will attend the IoT Solutions World Conference in Barcelona Oct. 3rd - 5th, 2017 to create a smart environment around key areas within the Intel exhibit space. The smart environment is designed to provide industry-leading granularity and accuracy in analytics and visualizations about how the space is being used by measuring key zones and identifying areas of highest engagement.
With the mission of revolutionizing presence detection in physical spaces, Scanalytics Inc. is innovating high-fidelity analytics on consumer engagement and experience. Scanalytics Inc. smart building platform leverages sensor and IoT software solutions to anonymously gather information about how people are interacting within a physical space and converting that information into actionable data for companies to optimize their operations. This valuable business intelligence allows companies to increase efficiency and improve operations.
Scanalytics Inc. looks forward to demonstrating the possibilities of connecting, collecting and analyzing good data from truly intelligent spaces at the IoT Solutions World Conference.
###
For more information please contact:
Joe Scanlin, Scanalytics Inc. CEO & Co-Founder
Phone: 608-215-2416
joe@scanalyticsinc.com
www.scanalyticsinc.com
Powered by a team of scientists, engineers, and retail experts, Scanalytics Inc. is the global leader in Internet of Things (IoT) sensor and software platforms focused on driving value through transforming physical environments by making them "intelligent." ​
Source: Scanalytics Inc.
Share:
---
Categories: Business Technology, Business Intelligence, Facilities Maintenance & Management
Tags: Business Intelligence, Intel, Intelligent Spaces, Internet of Things Solutions Alliance, IoT Solutions World Conference, Joe Scanlin, presence detection, Scanalytics Inc
---