Scanalytics Inc. CEO to Address the Increasing Role of IoT in Building Security at IFMA Facility Fusion
IFMA International Facility Managers Association Facility Fusion Conference Influencing Change, Building Toward Our Future
Press Release
-
updated: Mar 20, 2018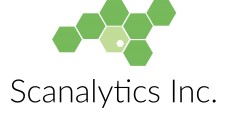 MILWAUKEE, March 20, 2018 (Newswire.com) - Scanalytics Inc. co-founder and CEO Joe Scanlin joins a select panel at the IFMA International Facility Managers Association Facility Fusion Conference Influencing Change, Building Toward Our Future. Networked, intelligent and adaptable smart building solutions enhance efficiency and improve occupant experiences. Taking it to the next level, the panel will discuss the increasingly relevant topic of how IoT solutions play an important role in emergency preparedness and how facility managers can leverage smart building solutions to improve facility operations, safety and security.
Scanalytics Inc. is an associate member of the Intel Internet of Things Solutions Alliance, a globally diverse ecosystem of Intel-based solutions providers offering a wide range of smart, scalable, interoperable, and sustainable IoT solutions that accelerate deployment of intelligent devices and end-to-end analytics. The technologies of Alliance members offer real-time occupancy solutions. Understanding space utilization based on actual occupancy drives growth and better space planning. Intel Marketing Manager, Gustavo Reyna, will serve as the IFMA Facility Fusion panel moderator and Joe Scanlin will be joined on the panel by Chandan Chowdhury, CEO of Feedback Solutions, and Ron Victor, CEO of IoTium.
With the mission of revolutionizing presence detection in physical spaces, Scanalytics Inc. smart building platform leverages sensor and IoT software solutions to anonymously gather information about how people are interacting within a physical space and converting that information into actionable data for companies to optimize their operations. This valuable business intelligence allows companies to increase efficiency and improve operations.
Scanalytics Inc. looks forward to demonstrating what's new and upcoming in technology with the possibilities of connecting, collecting and analyzing good data from truly intelligent spaces as part of the IFMA Emergency Technology for the Built Environment Showcase.
The IFMA Facility Fusion event will be held March 20-21 in Chicago.
ABOUT
Powered by a team of scientists, engineers, and retail experts, Scanalytics Inc. is the global leader in the Internet of Things (IoT) sensor and software platforms focused on driving value through transforming physical environments by making them "intelligent".
www.scanalyticsinc.com
Media Contact: Joe Scanlin, 608-215-2426; joe@scanalyticsinc.com.
Source: Scanalytics Inc.
Share:
---
Categories: Business Technology, Facilities Maintenance & Management
Tags: Facility Fusion Conference, facility operations, IFMA, Intel-based solutions, International Facility Managers Association, Internet of Things, IoT, Networked buildings, presence detection, Smart Buildings
---