Public Companies Save Up to 30% on Distribution via PressRelease.com
PressRelease.com is helping publicly traded companies maximize their budget with increased savings on press release distribution on some of the most prominent networks.
Press Release
-
updated: May 4, 2020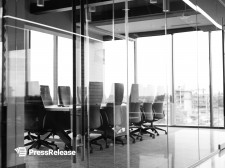 SARASOTA, Fla., May 4, 2020 (Newswire.com) - PressRelease.com, through strategic partnerships with distribution networks like Newswire and Accesswire, is able to offer public companies savings of up to 30% versus their current press release provider. With a number of five-star ratings for customer satisfaction, PressRelease.com continues to provide high-quality and comprehensive press release distribution at the most affordable price.
"Our focus has always been to provide great value through a blend of comprehensive distribution and affordability," says Erik Rohrmann, Chief Operations Officer at PressRelease.com. "And especially now, when the economy is down and many companies are facing a tough time, they're looking for new and creative ways to save money and ensure that financial obligations are being met. We offer a cost-effective solution that doesn't force companies to sacrifice on quality."
With continuous recognition for its commitment to customer satisfaction, PressRelease.com delivers simple and affordable press releases on the most comprehensive global distribution networks, including media outlets like MarketWatch, Bloomberg, Yahoo! Finance, Morningstar, CBS, ABC, FOX and NBC.
Thousands of companies have switched to PressRelease.com, taking the first step toward national coverage, enhanced by access to over 1.8 million media contacts. PressRelease.com ensures regulatory compliance so that public companies can send their news to financial outlets and portals and maintain adherence to strict federal guidelines.
"We encourage companies to see for themselves the savings that PressRelease.com can provide. Through the strategic partnerships we've developed, we're proud to offer the most cost-effective solution for companies looking to save money and still meet their media communications goals," adds Rohrmann.
​PressRelease.com helps public companies save on their global financial press releases by switching from other platforms like BusinessWire, GlobeNewswire, and EIN Presswire. For continued news updates, visit PressRelease.com
About PressRelease.com
PressRelease.com provides simple, affordable press release distribution services to public and private companies through the most comprehensive networks and 1.8M media contacts.
Contact Information:
​PressRelease.com
Media Relations
Office: 800-998-2927
Source: PressRelease.com
Share:
---
Categories: Business News
Tags: distribution, press release, public company, publicly traded
---