Save Up to $10,000 a Year by Living a Car-Free Life, Says Financial Education Benefits Center
Press Release
-
updated: Sep 4, 2018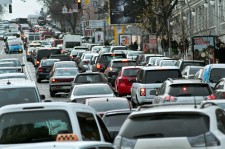 SAN RAMON, Calif., September 4, 2018 (Newswire.com) - People are always looking for new ways to save money. Some may even be interested in living a more environmentally friendly life. One solution that combines both of these ideas is living a car-free life. But how? Most workers have to commute to work and some do not have public transport as an option. Others could carpool or take a bus, but they need their wheels for errands and trips on the weekends. While living without a car may not be for everyone, it does have its economic benefits. Financial Education Benefits Center (FEBC), a membership benefits company offering health and financial wellness benefits, offers drivers benefits for their car needs, as well as many discounts on daily essentials plus groceries, entertainment, movies and more.
"We aren't telling everyone to get rid of their car. Obviously, that's not possible for many workers and their families," said Jennifer Martinez, manager at FEBC. "Instead, we want our clients to know they have options that could lead to a more eco-friendly life and may even positively benefit them and their wallets."
Most people don't realize that 95 percent of the time their personal car is sitting parked and unused. Another fact is that cars are the biggest cause of air pollution. How much money could the average driver save from not driving? According to a few different sources, car-free Americans saved upwards of $8,500 from not spending on gas, maintenance, monthly car payments and car insurance. Other commuters who relied solely on public transportation saved $10,230 annually. Many companies have popped up in the past several years to help serve the needs of carless Americans. Car sharing services like Zipcar are some examples. Customers pay a monthly fee to use it. They can reserve a car and drive it as far as they want, so long as they return it within their timed reservation slot to a designated spot. Avoiding the stress of driving in rush hour traffic is another benefit. According to a study, certain driving situations can be as stressful as skydiving for the first time.
Instead, we want our clients to know they have options that could lead to a more eco-friendly life and may even positively benefit them and their wallets.
On the other hand, people who live far from public transit, such as in suburbia or the countryside, will find it very difficult to live without their car. Additionally, there are those who live with disabilities and need their car for mobility. Living car-free isn't for everyone and there are many ways to go green. If two people in a relationship live together and they have at least two cars, they could consider downsizing to one car. Workers who are looking for a change of scenery could research the top cities to live without a car. Even if they keep their car, they could spend a lot less on gas and maintenance by using bike trails or public transit. Other options are eating less meat, turning off lights when leaving a room and reducing water consumption in showers and dishwashing. Going green is more than recycling. Some eco-conscious people incorporate it into all aspects of their life, including medicine. FEBC offers many alternative medicine benefits and discounts to its members. Discounts to health services are not insurance.
"You aren't required to do anything radical to make a positive impact on the environment," noted Martinez. "Baby steps are sometimes the best way to start a new habit or lifestyle. Incorporating sustainable practices into your life, home and work takes time and effort. If you're interested in starting, do a personal assessment and see where you can reduce your footprint."
About Financial Education Benefits Center
Financial Education Benefits Center is located in San Ramon, California. The membership company has already helped thousands save money and obtain the necessary education required to live a financially healthy life.
Financial Education Benefits Center has partnered with several name brand third-party companies to expand the financial and educational products and services available to its members and to provide a variety of wellness services as well.
Financial Education Benefits Center Newsroom
Contact
To learn more about Financial Education Benefits Center, please contact:
Financial Education Benefits Center
2010 Crow Canyon Place Ste. 100
​San Ramon, CA 94583
1-800-953-1388
​info@febcp.com
Source: Financial Education Benefits Center
---
Categories: Active and Healthy Living, Personal and Family Finances
Tags: car-free, eco-friendly, environment, environmentally friendly, health and wellness
---