Satisfied Divorce Clients Are Not a Myth; They Exist at NuVorce
Press Release
-
updated: May 2, 2017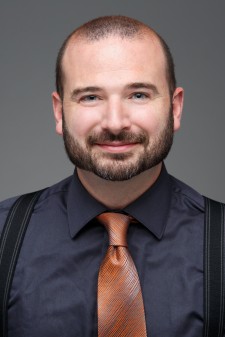 Chicago, IL, May 2, 2017 (Newswire.com) - The American Institute of Family Law Attorneys is pleased to announce and recognize the exceptional performance of Illinois's Family Law attorney and Loyola Law School Professor Andrew "Drew" Vaughn as a two-year "10 Best" Family Law attorney winner for client satisfaction. Drew is the founder of NuVorce, LLC, the only Family Law firm where clients pay controlled fees, determined by Andrew's own mathematical formula, for unlimited access to their attorneys.
"Being recognized by the AIOFLA two years in a row is a great honor. That said, we don't think it's a coincidence we have been selected as one of the top 10 Illinois Family Law firms for demonstrating the highest standards of client satisfaction. Since we started NuVorce in 2014, everything we do has supported this very effort — to make our clients happy with an entirely new approach to Family Law," exclaimed Drew.
As a self-proclaimed a math nerd, Drew invented the mathematical formula that predicts the costs of divorce. This formula forces NuVorce, LLC, to be more efficient. "We're not paid by the minute. Our clients know what they're paying, why they're paying it, and what we're trying to accomplish for them," states Vaughn.
One of the most significant aspects of the selection process involves an attorney's relationships and reputation among his or her clients. As clients should be an attorney's top priority, AIOFLA places the utmost emphasis on selecting lawyers who have achieved significant success in the field of Family Law without sacrificing the service and support they provided. Selection criteria focus on attorneys who demonstrate the highest standards of client satisfaction.
About NuVorce, LLC
Drew Vaughn, law school professor and MBA graduate, founded NuVorce LLC March 2014 in Chicago, IL. NuVorce is the only law firm ever named a finalist for the Chicago Innovation Awards. This year, the American Institute of Family Law named Drew one of the Top 10 2017 Lawyers in Illinois. The firm has extensive experience in handling financially complex divorce cases for professional athletes, entertainers, high-level professionals, and business owners. For more information, visit www.nuvorce.com
NuVorce's services include all areas of Family Law:
Divorce and Legal Separation
Child Custody and Visitation
Alimony and Child Support
Alternative Dispute Resolution and Litigation
Civil Unions and LGBT Matters
Orders of Protection
Division of Property and Business Valuation
About The American Institute of Family Law Attorneys:
The American Institute of Family Law Attorneys is a third-party attorney rating organization that publishes an annual list of the Top 10 Family Law Attorneys in each state. Attorneys who are selected to the "10 Best" list must pass AIOFLA's rigorous selection process, which is based on client and/or peer nominations, thorough research, and AIOFA's independent evaluation. AIOFLA's annual list was created to be used as a resource for clients during the attorney selection process.
Press contact: Laura Fitzgerald, 800-787-5834 or Laura@LiFt-pr.com
Source: NuVorce LLC
Share:
---
Categories: Divorce, Local News, Law News
Tags: award-winning, business, chicago, client, divorce, family, law, lawyer, winning
---