NuVorce, LLC Announces the Foray Firm's Acquisition of Its Business Operations
Press Release
-
updated: Aug 15, 2018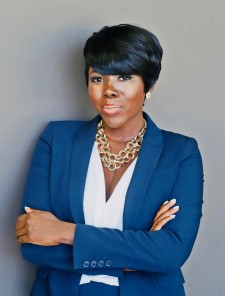 CHICAGO, August 15, 2018 (Newswire.com) - NuVorce, LLC, a Chicago-based divorce and family law firm, announced today that The Foray Firm, Inc., a Chicago-based family law firm, will acquire all of NuVorce's business operations, customer contracts and staff.  NuVorce will relocate all staff and client relations personnel to The Foray Firm's office, and operate under The Foray Firm brand. 
NuVorce, founded in 2014, is an industry disrupter and the only law firm in the U.S. giving clients a flat-fee billing structure and unlimited access to their divorce attorney. NuVorce is the only divorce firm where you can determine the cost of your divorce.
Founder and attorney, Drew Vaughn, invented an algorithm that predicts the cost of divorce, and for the first time ever has created competition in how law is practiced most efficiently. Vaughn will work as of counsel for Masah S. SamForay, Founder of The Foray Firm.
"The Foray's Firm acquisition of NuVorce provides an exciting opportunity to expand and strengthen the unique vision and approach to how divorce law should and can be practiced in Illinois," stated Drew Vaughn, CEO and Founder of NuVorce, LLC.
The Foray Firm, founded by Masah S. SamForay, is a boutique family law firm practicing in the heart of Chicago with offices in Joliet and Homewood, Illinois.  With over a decade spent protecting Chicagoland families' interests, Masah S. SamForay has earned national recognition as a force for her clients.   
Masah S. SamForay states that "At The Foray Firm, we are strong advocates, caring for and protecting both the finances and children's best interest during the most trying time for parents. Acquiring NuVorce combines the strong representation that The Foray Firm is known for with the innovative approach that NuVorce offers."
"At The Foray Firm, our mission is to preserve the dignity of families in transition and providing proper strategies for success in a wide range of domestic violence, family law, child support and divorce services," states Masah SamForay. A complete list of specific services can be found at www.theforayfirm.com.
A spokesperson for The Foray Firm shared that they expect agreements to be completed by Aug. 14, 2018, and the operations and staff of NuVorce to be transferred to The Foray Firm's headquarters thereafter. 
Source: NuVorce, LLC
Share:
---
Categories: Regional Business News, Law Firms
Tags: acquisition, Chicago, family law, illinois, law, law news
---