San Francisco Dental Implant Center Announces Post on Finding Specialists in Dental Implants in the San Francisco Bay Area
San Francisco Dental Implants is the leader in San Francisco when it comes to dental implants. The company is announcing a new post on researching a specialist vs. a generalist during the shutdown.
Press Release
-
updated: May 2, 2020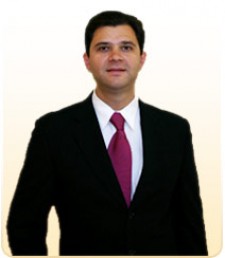 SAN FRANCISCO, May 2, 2020 (Newswire.com) - San Francisco Dental Implant Center, serving San Francisco and environs with dental implants and oral surgery at https://www.sfdentalimplants.com/, is proud to announce a new post on the merits of finding a specialist in dental implants vs. going to a generalist. The new post explains that patients who have complicated dental needs, or those who just want to make sure that they will be receiving the best in dental implant care, should focus on a practice that specializes in dental implants.
"Our practice is known in San Francisco as one that really and truly specializes in dental implants," explained Dr. Alex Rabinovich of San Francisco Dental Implants. "We offer affordable options, and can deal with situations that are whole mouth, or multiple dental implants vs. those that are just a single implant."
Interested persons, whether in San Francisco or elsewhere in the Bay Area, can read the post at https://www.sfdentalimplants.com/blog/if-you-want-dental-implants-you-need-an-implant-specialist/. The post explains the merits of using a specialist vs. a generalist, and also explains that Dr. Rabinovich offers consultations. In this way, a patient can get a "second opinion" before making the major decision that even a single implant might be. It should be noted, as well, that the practice offers so-called "All on Four" dental implants at https://www.sfdentalimplants.com/all-on-four-implants/. This procedure is not for everyone, but a consultation with Dr. Rabinovich can determine whether or not it is an option for an individual client.
LOOKING PAST THE CRISIS TO DENTAL IMPLANT NEEDS
Here is the background on this release. During the current shutdown, many San Francisco residents are staying at home and avoiding interactions, including trips to the dentists, to oral surgeons, or to dental implant clinics. This is understandable. Everyone needs to follow the California guidelines for "social distancing" and avoiding unnecessary contact. Persons who have specific oral surgery needs should visit the Center's sister website at https://www.oralsurgery-sf.com/. 
ABOUT SAN FRANCISCO DENTAL IMPLANT CENTER
San Francisco Dental Implant Center (http://www.sfdentalimplants.com/) is located in the Financial District of the City. Under the direction of Dr. Alex Rabinovich, SF Dental Implants focuses on the placement and restoration of dental implants and tooth replacement making its team among the most experienced in the Bay Area. Dr. Rabinovich is a Board Certified Oral and Maxillofacial Surgeon specialist in the field of dental implants. This additional training, along with his years of experience, sets Alex Rabinovich MD DDS apart from the growing number of general dentists offering Bay Area dental implant treatments. San Francisco Dental Implant Center serves the Bay Area, including Marin County.
Source: San Francisco Dental Implant Center
Share:
---
Categories: Dentistry
Tags: dental implants, Oral Surgery, San Francisco
---