San Francisco Dental Implant Center Announces Post on Dental Implant Specialists During the Current Crisis
San Francisco Dental Implant Center is announcing services during the crisis for those seeking dental implant specialists for emergency care. The Center is working to service high-importance needs.
Press Release
-
updated: Apr 2, 2020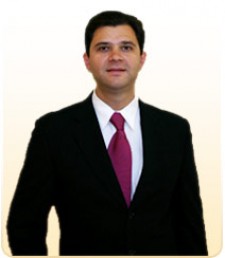 SAN FRANCISCO, April 2, 2020 (Newswire.com) - San Francisco Dental Implant Center, the Bay Area leader in affordable dental implants at https://www.sfdentalimplants.com/, is proud to announce an alert for patients needing emergency dental implant services during the crisis. While closed at least temporarily for dental implant services, the Center is available for emergency needs. A notice has been posted on the company website.
"We know that, unfortunately, teeth implant issues do not necessarily wait for crises to pass," explained Dr. Alex Rabinovich, chief oral surgeon of San Francisco Dental Implants. "For that reason, we have posted an alert to our website that we are available for emergency dental implant service needs."
The alert can be viewed on the website at https://www.sfdentalimplants.com/. Those with emergency needs can use the website and then call the Center at (415) 992-9188. 
MORE INFORMATION ON DENTAL IMPLANTS
Even with the current crisis, the expectation is that at some point, normalcy will return and people will return to look for dental implant specialists in the Bay Area. One way to read up during the shutdown is to read the company's blog. For example, San Francisco residents can review the new post about the advantages of choosing a dental implant specialist at https://www.sfdentalimplants.com/blog/if-you-are-looking-for-dental-implants-in-the-sf-bay-area-you-need-a-specialist/. San Francisco Dental Implant Center continues to release a series of posts regarding the life-long value of speaking to an expertly trained oral surgeon. Bay Area residents can also learn more about the Trefoil dental implant procedure on the information page at https://www.sfdentalimplants.com/trefoil/. Dr. Rabinovich and the clinic team can discuss dental implant surgery and advanced pain management technologies. But, again, those who have emergency needs can contact the Center today. Those who have longer-term needs are encouraged to read up and then contact the Center once it reopens when allowed by the authorities. Those who need other oral surgery needs are encouraged to visit the sister website at https://www.oralsurgery-sf.com/. 
ABOUT SAN FRANCISCO DENTAL IMPLANT CENTER
San Francisco Dental Implant Center, under the direction of Dr. Alex Rabinovich, focuses on the placement and restoration of dental implants, making it among the top-rated dental implant clinics in the San Francisco Bay Area. Dr. Rabinovich is a Board Certified Oral and Maxillofacial Surgeon specializing in the field of dental implants. This additional training, along with his years of experience, sets Alex Rabinovich, MD, DDS, apart from the growing number of general dentists offering dental implant treatments. The cost of dental implants in the Bay Area can be easy to manage with payment plans available. San Francisco Dental Implant Center serves the San Francisco Bay Area, including Marin County areas such as Tiburon, Sausalito, and Mill Valley.
Contact:
San Francisco Dental Implant Center, Media Relations
Web. http://www.sfdentalimplants.com/
Source: San Francisco Dental Implant Center
Share:
---
Categories: Dentistry
Tags: dental implants, dentist, Oral Surgeon, Oral Surgery, san francisco
---