Safety Training Seminars Opens a New Office in Milpitas Offering CPR, BLS, ACLS, and First-Aid Certification Training
Press Release
•
Apr 3, 2023
This new CPR training facility serves Milpitas, San Jose, Fremont, and Sunnyvale with flexible and affordable lifesaving skills courses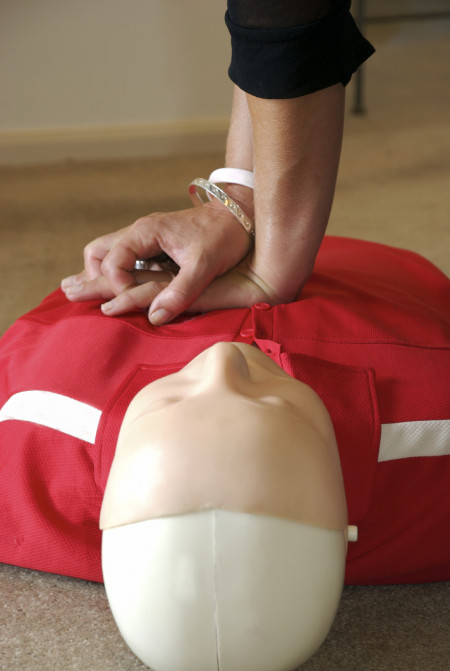 MILPITAS, Calif., April 3, 2023 (Newswire.com) - Safety Training Seminars, an official American Heart Association© (AHA) Training Center in California, has opened a new training center in Milpitas. The new location builds on Safety Training Seminars' reputation of offering flexible, affordable certification paths in CPR, BLS, ACLS, and PALS across California.
The Milpitas training center is located at 1772 Clear Lake Ave., Suite 200, Milpitas, CA, 95035. The location serves professionals in Milpitas, San Jose, Fremont, and Sunnyvale seeking lifesaving training programs and offers a flexible schedule of daily classes to meet the needs of busy professionals.
Safety Training Seminars' training programs in Milpitas include new and renewal certification courses in CPR, BLS, ACLS, and PALS. Each class offers a flexible blend of online learning components and on-site skills testing. All courses are AHA compliant and result in initial or renewal certification.
ACLS Renewal courses offer initial and renewal certification in Advanced Cardiovascular Life Support. Attendees learn about continuous, high-quality CPR and how to administer it correctly. The program is designed for professionals responding to cardiopulmonary arrest or other cardiovascular emergencies.
CPR & First-aid classes are designed for a wide variety of participants who may respond to emergencies, including teachers, babysitters, grandparents, supervisors, and others. Students learn proper CPR for infants, children, and adults. The courses lead to initial or renewal certification. The course covers choke saving, AED use, bleeding treatment, seizures, EpiPen® administration, burn treatment, and more.
BLS CPR Provider Heartcode courses are offered for new or renewal certification. They help attendees identify and respond to life-threatening emergencies, properly administer chest compressions, perform ventilation, and use AEDs.
PALS Courses are designed for those working in emergency response, emergency medicine, intensive care, and critical care units. Each course is designed to meet the criteria for initial or renewal certification. Pediatric Advanced Life Support courses help attendees recognize emergencies and administer lifesaving treatments in infants and children.
"An emergency situation can arise at any time, and our goal is to equip as many Californians as possible with the lifesaving skills and confidence to react when seconds count," said Laura Seidel, owner of Safety Training Seminars.
Safety Training Seminars has provided crucial courses for certification and lifesaving training since 1989. The woman-owned company offers certification classes in CPR, First Aid, BLS, ACLS, PALS, NRP, and EMSA Childcare. With over 36 locations across Northern California, Safety Training Seminars provides affordable, flexible training in welcoming classrooms furnished with the most up-to-date training resources and equipment. To learn more about Safety Training Seminars and its locations across California, visit www.bayareacpr.org.
Source: Safety Training Seminars