Safety NetAccess Inc. Achieves Top Telkonet Designation
Press Release
-
updated: Jul 17, 2018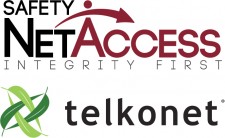 NEEDHAM, Mass., July 17, 2018 (Newswire.com) - Safety NetAccess Inc. (SNA) announced it has achieved "Telkonet Solutions Partner" status, the top partner designation available from Telkonet. This achievement qualifies Safety NetAccess to provide the complete and comprehensive EcoSmart product suite to its clients and partners, in addition to its already expanding product line.
"With the Telkonet Solutions Partner status, Safety NetAccess adds another extremely valuable solution we can provide to our clients, furthering our commitment to be the one solutions provider for all their needs," said Sean Gorman, president and CEO of SNA. "By adding Telkonet, we bring the EcoSmart product line to all our markets, from assisted living and multiple dwelling units (MDUs) to our core of hospitality, enhancing our position and capability across the board. Telkonet's strength in energy management is a perfect addition for SNA and our clients."
Jason Tienor, president and CEO of Telkonet, adds, "Telkonet's core markets for our EcoSmart product line are hospitality, higher education, military, senior care and MDUs. It makes absolute sense for us to partner with the top providers in this industry who deliver comprehensive end-to-end solutions. From Wi-Fi, to Energy Management, to Casting, etc., our product lines fit very nicely into Safety NetAccess' portfolio of industry-leading solutions."
Contact Safety NetAccess for further information or if we can be of assistance in providing a solution for the team.
About Telkonet
Telkonet Inc. provides innovative intelligent automation platforms at the forefront of the Internet of Things (IoT) space. Helping commercial audiences better manage operational costs, the company's EcoSmart intelligent automation platform is supported by a full-suite of IoT-connected devices that provide in-depth energy usage information and analysis, allowing building operators to reduce energy expenses. Vertical markets that benefit from EcoSmart products include hospitality, education, military, government, health care and multiple dwelling housing. Telkonet was founded in 1977 and is based in Waukesha, Wisconsin. For more information, visit www.telkonet.com.
About Safety NetAccess:
Safety NetAccess Inc., (SNA) is a leading national high-tech solutions company that has been providing a broad range of technology products and services since 2001. All SNA products and services are exclusively designed for the most discriminating client and include security, energy management, telecom, television services and casting, wireless and wired high-speed networks that are managed, monitored and maintained with 24/7 LIVE support. Our support team is made up of experienced engineers to ensure superior service for SNA clients and their end users. Today, SNA has installed a variety of network environments including hotels, resorts, convention centers, open-air venues, military bases, coffee shops, restaurants, universities, high schools, assisted living facilities, MDUs, campsites and marinas. For more information, please visit www.safetynetaccess.com.
Media Contact:
Steven Bronken
857-228-4649
sbronken@safetynetaccess.com
Source: Safety NetAccess Inc.
Share:
---
Categories: Business Technology, Hospitality
Tags: assisted living, casting, EcoSmart, energy management, guest wifi, hospitality, hotel technology, hotel wifi, IoT, MDU, Telkonet, ZigBee
---