Ryan Thomas to Speak at the Michigan Parental Alienation Awareness Day Rally on April 25th
Alienated child, Ryan Thomas, to speak at Michigan Parental Alienation Awareness Rally on April 25th.
Press Release
-
Apr 19, 2016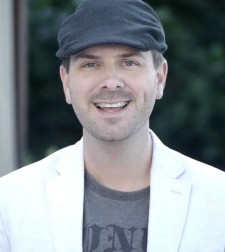 Auburn Hills, MI, April 19, 2016 (Newswire.com) - ​​​As the April 25th rally for Parental Alienation Awareness Day in the state of Michigan approaches, Dads and Moms of Michigan is pleased to welcome Ryan Thomas to the agenda.
Ryan Thomas is a child of parental alienation who discovered the lies and manipulation he was under and reunited with his Dad after decades apart.
Ryan was raised to believe his Dad never truly cared for him and that story was re-enforced and manufactured every moment of his life. With his perception and love for his dad constantly tainted, the stress become so unbearable that he severed the relationship as a young teenager.  In his late 20's, Ryan reconnected with his dad and slowly built a new "friendship." He found the most kind, loving man, and the best relationship of his life.
Ryan is the author of several books including; Sabotaged: 3 Hidden Weapons of Parental Alienation and The Alienated Mind: Why Parental Alienation is So Powerful Through the Eyes of a Child. He is also the creator of "The Reconnect Formula," a 5-week online video training program. Ryan also offers workshops, video series, and group coaching calls to give practical, real-life strategies to create breakthroughs. Ryan is leading a movement for the #RightToReunite children and their families, and to transform alienated parents into accepted parents.
"As a child of parental alienation, this rally allows me to give a behind-the-scenes look at how parental alienation works from a child's point of view and why it is so damaging. Alienation hides in plain sight pretending to be love, which is why parents and professionals must know how to recognize it and stop it." Thomas said.
Ryan Thomas joins an impressive line-up guests and speakers including Rep. Tim Greimel (D-Auburn Hills), Dr. Douglas Darnall, Shelly Loomus, JD, MSW, John Langlois and musical guest, Curtis Lee Putman.
The rally is scheduled to take place from 1:30 – 4:00pm ET at NOAH'S Event Venue, 3391 Cross Creek Pkwy, Auburn Hills, MI 48326.  Participants will enjoy passed hors d'oeuvres, refreshments and live music. To register for this free event, please visit https://parally.eventbrite.com.
About Dads & Moms of Michigan
Dads & Moms of Michigan is a nonprofit dedicated to bettering the lives of Children in Bi-Nuclear Families by providing education and support to help parents create a "Conflict Free Zone" for their children.
Contact:
John Langlois
President/Executive Director
248-559-3237 
langloisJ@dadsandmomsofmichigan.org
www.dadsandmomsofmichigan.org
Alexandra Laxmi Iyer​
Rally Event Director
212-920-9133
hostileparenting@gmail.com
http://bit.ly/hap-pa​
Source: Dads and Moms of Michigan
---
Categories: Divorce, Parenting, Judicial Branch/Courts, Child Abuse, Family Law
Tags: bubbles of love, child abuse, equal parenting, hostile aggressive parenting, parental alienation
---