Rod Garmany Promoted to Vice President of AOG Go-Team
Press Release
•
Oct 17, 2022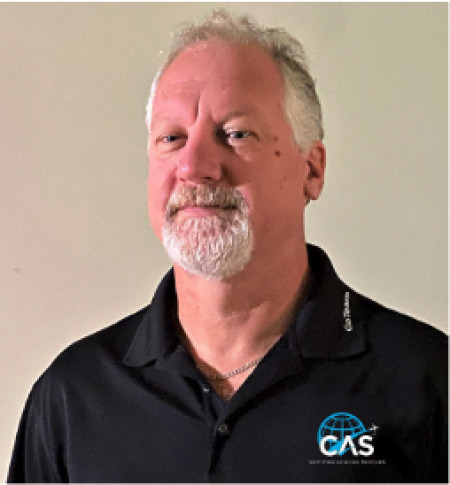 ONTARIO, Calif., October 17, 2022 (Newswire.com) - Certified Aviation Services, LLC (CAS) is excited to announce the promotion of Rod Garmany to the position of Vice President of AOG Go-Team. In this new role, Mr. Garmany will be responsible for execution of all heavy structural recoveries and repairs.
The Go-Team division is an AOG Recovery, Repair and Modifications team that provides worldwide emergency rapid response services that are available 24/7. The highly qualified service team is a dedicated crew of technicians trained to conduct damage evaluations as well as perform major modifications and structural repairs onsite. The CAS Go-Team can also operate under its D100 Authorization, allowing them to operate at remote locations.
Prior to this position, he held the title of Director of AOG Go-Team. Where he has been an essential part of nearly 1,500+ repairs and modifications world-world since joining CAS. Mr. Garmany has been part of the CAS team for 13 years and is well-positioned for this role.
"We at CAS are all very excited to see Rod in this role. For over a decade Rod has been such a dynamic leader, producing major repairs on time, on-budget around the world. Rod is the kind of guy that you can call, and 8 hours later he is on his way to some far-off distant place, with an aircraft in need of his attention. He is the kind of person that spends most of his holidays leading a Go-Team, repairing an aircraft when others don't want to be bothered," states Brad Caban, President of Technical Operations.
Mr. Garmany has an extensive background in aircraft field repair, bringing more than 35 years of technical experience in the industry where he has held technical positions at various organizations, such as Trans World Airlines and Northwest Airlines. In addition to Raytheon Hawker/Beechcraft Corporation where he managed its corporate AOG team. Mr. Garmany holds an A&P license and is Six Sigma and Lean Sigma certified.
About Us
Certified Aviation Services, LLC (CAS) is an independent provider of MRO services for fleet operators, lessors, OEMs, and Adjusters globally. Backed by more than 500 world-class A&P mechanics, and 30+ years of service, CAS is an industry-leading performer. CAS takes pride in its commitment in workplace safety, high-quality, and cost-effective alternatives for the overall satisfaction of their customers. Throughout our nationwide network, CAS conducts line maintenance, modifications, installations, component overhaul, as well as heavy recovery and repairs. Each division is committed to providing its operational expertise and comprehensive solutions when and where they are needed.
For further information please contact:
Dana Batarseh, Manager
+1 (909) 605-0380 marketing@certifiedaviation.com
Source: Certified Aviation Services, LLC