CAS Launches New Services in LAS and BOS
Press Release
•
Jul 24, 2023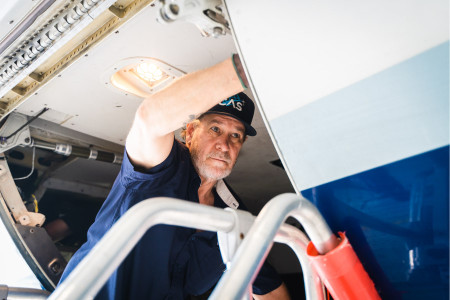 LAS VEGAS, July 24, 2023 (Newswire.com) - CAS, the premier provider of Line Maintenance in North America, has once again expanded its operations. Starting in May 2023, CAS has begun providing A330 Line Maintenance support to one of its longtime customers, Hawaiian Airlines, in both LAS and BOS.
"CAS has been a supplier to Hawaiian Airlines for Line Maintenance services since 2012. We have always strived to provide excellence in service and ensure availability for Hawaiian Airlines for any ancillary services, including Dry Wash exterior cleaning or AOG support from our world-class GoTeams," stated Brad Caban, President of Technical Operations for CAS. "For years, we have supported Hawaiian on their B767 and A320 fleets. This expansion into the A330 is a great addition to our product offering to one of our top customers."
Since 2010, CAS has been a top supplier to Airbus on their A330 fleet for AOG support with its Go Team as well as supporting its air carriers from around the world with Line Maintenance support. CAS currently operates in 32 locations and has recently expanded its operations into Boston International Airport and Burbank International Airport.
About Certified Aviation Services
Certified Aviation Services, LLC (CAS) is an independent provider of MRO services for fleet operators, lessors, OEMs, and Adjusters globally. Backed by more than 350 world-class A&P mechanics, and 30+ years of service, CAS is an industry-leading performer. CAS takes pride in its commitment to workplace safety, high-quality, and cost-effective alternatives for the overall satisfaction of their customers. Throughout our nationwide network, CAS conducts line maintenance, modifications, installations, component overhaul, as well as heavy recovery and repairs. Each division is committed to providing its operational expertise and comprehensive solutions when and where they are needed. To learn more, visit www.certifiedaviation.com.
Source: Certified Aviation Services