RNN Group Solves the Security Risk Associated With Managing Sensitive Consumer Data Post Charge Off
Lenders now have control, consistency and visibility when securing consumer personally identifiable information (PII) data while increasing liquidation rates across their portfolio.
Press Release
-
updated: Dec 7, 2016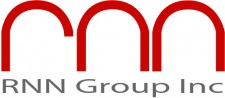 Atlanta, GA, December 7, 2016 (Newswire.com) - RNN Group, providers of the first centralized verified asset monitoring solution for post charge off portfolio management and liquidation, has solved a major data security issue for lenders.  The solution provides lenders with control, consistency and visibility when securing consumer personally identifiable information (PII) data while dramatically increasing liquidation rates across their national portfolio.
Data security and accuracy continue to be an ever-present and growing concern for organizations and individuals. PII becomes increasingly vulnerable once a lender charges off a consumer account and transitions it to their post charge off collection or attorney networks. With that vulnerability comes the threat of data compromise and putting personal information at risk.  When data and security breaches occur, what follows are fines, legal action, risk to their brand and a significant hit to the organization's overall value. ​
The RNN Group national portfolio management solution delivers a centralized and compliant service that provides lenders control of PII data, consistency across their network for liquidation practices and visibility of their post charge off accounts across their otherwise manually-managed collection and legal networks. This centralized solution delivers the most robust verified asset procurement model available.  It's also designed to drive faster liquidation and adheres to global best in class security and compliance standards to protect lenders from PII security breaches. Through RNN Group, lenders can leverage a centralized portfolio of verified and accurate data sources and models designed to deliver verified asset data in the most secure, efficient and cost effective manner available today.
"We often see a lender's brand, stock price and position severely damaged by bad press surrounding PII security breaches," said Donna Weaver, President – RNN Group.  "Because these issues are so serious and can have such a negative impact on the lender, it was important for us to build a solution that transitions the space from no control to 100% control post charge off while the lender's name is still associated with the consumer account."
About RNN Group
RNN Group is the leading provider of centralized verified asset procurement and monitoring solutions. By constantly investing in technology, security, and experienced teams, we focus on delivering to our clients the highest levels of efficiency, sophistication, and incremental value. RNN supports our clients by streamlining processes, reducing internal expenses and increasing overall efficiency to drive ROI.  We also collaborate with credit bureaus and multiple high integrity data sources to deliver more accurate and verified data to drive financial goals. RNN also invests heavily in R&D for developing new verified assets and verification products for the lending life cycle.
Company Contact:
Donna Weaver
President
866.466.5996 ext. 700
Media Contact:
Ernie Martin
Receivable Savvy, Inc.
Ernie.martin@receivablesavvy.com
404-478-7224, ext. 1
Source: RNN Group, Inc.
Share:
---
Categories: Lending and Borrowing, Banking, Finance, Insurance, Business
Tags: charge off, data security, lenders, personally identifiable information, PII
---