RNN Group Announces VAST®, the Only Solution Allowing Debt Owners to Ensure Data Security, Control and Consistency for Post Charge-Off Portfolio Management
Proprietary verified asset skip tracer solution addresses the traditional challenges faced by debt owners and increases portfolio liquidation upwards of 30-40%.
Press Release
-
updated: Jan 25, 2017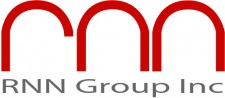 Atlanta, GA, January 25, 2017 (Newswire.com) - Lending executives have historically been challenged with protecting the personally identifiable information (PII) of their account holders after charge-off.  With the need for data security at an all-time high, RNN Group, providers of the first centralized verified asset monitoring solution for post charge-off portfolio management and liquidation, announces VAST®, its proprietary verified asset skip tracer solution. VAST® combines all marketplace data and verification models under one umbrella to address the traditional challenges faced by debt owners and increases portfolio liquidation upwards of 30-40%.
VAST® allows RNN Group to provide a comprehensive and consistently monitored waterfall service, enabling debt owners to centrally procure verified assets and accurate data across their national attorney network from a unified, single point of contact. This method safeguards the debt owners' PII data across a national portfolio as well as eliminates accounts going inactive or dormant. Featuring a simple, single portfolio upload that's built for speed and simplicity, VAST® takes the guesswork and vetting of new vendors out of the equation.  Clients can quickly liquidate in a protected environment based on their security and compliance requirements.
"We developed the VAST® waterfall service to exceed the traditional dormant judgment service alternatives.  It can therefore be used as a middle step between originating firms and higher cost dormant judgment providers.  This allows us to eliminate increased contingency fees for our clients ranging from 10-25%" said Donna Weaver, President – RNN Group.  "VAST® is also designed to drive significant incremental liquidity across an attorney network because we have incorporated technology that addresses the common challenges associated with delivering millions of dollars in value and reduced compliance risk.  That's critically important to our clients."
The primary benefit of VAST® is the ability to procure the most verified assets as quickly as possible at very low cost. Our clients can use one or multiple components of the service, including:
Products
5 tiers of verified place of employment, 2 tiers of verified bank, bankruptcy, deceased, military searches, phones, address, productivity QC phone checks, unverified and/or pre-worked POE data, VAST, verified asset trigger system to automate the recycling of judgments.
Services
Custom waterfalls for each segment of business, automated reporting across unlimited law firms, custom value proposition/educational presentation materials, ROI calculators, waterfall consulting, data laboratory, including internal and external resources, attorney network waterfall analysis.
Data
Contract and manage all data sources, procure new data, proprietary data, data analytics and reporting.
By constantly investing in technology, security, and experienced teams, RNN Group focuses on delivering the highest level of efficiencies, sophistication and incremental value.  VAST® is a key element in the RNN Group product mix designed to deliver optimal value to its clients. 
About RNN Group
RNN was founded by former Lexis Nexis and American Express executives to build an alternative solution for post judgment recovery. RNN Group is the leading provider of centralized verified asset procurement and monitoring solutions. By constantly investing in technology, security and experienced teams, we focus on delivering the highest level of efficiencies, sophistication and incremental value to our clients. RNN supports our clients by streamlining processes, reducing internal expenses and delivering overall efficiencies to drive ROI.  We also collaborate with credit bureaus and multiple high integrity data sources to deliver more accurate and verified data to drive financial goals. RNN also invests heavily in R&D for developing new verified assets and verification products for the lending life cycle.
Company Contact:
Donna Weaver
President
866.466.5996 ext. 700
Media Contact:
Ernie Martin
Receivable Savvy, Inc.
Ernie.martin@receivablesavvy.com
404-478-7224, ext. 1
Source: RNN Group
Share:
---
Categories: Business News, Lending and Borrowing, Bankruptcy
Tags: charge-off, data security, lenders, liquidation, personally identifiable information, PII, VAST
---