River Rock Capital Partners to Raise $600,000 of Acquisition Proceeds Through New Online Investor Platform
Press Release
•
Mar 7, 2016
River Rock Capital Partners will raise funds from accredited investors to acquire Fayetteville, NC self-storage facility.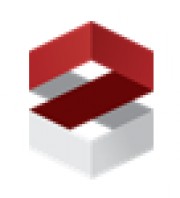 Charlotte, North Carolina, March 7, 2016 (Newswire.com) - ​River Rock Capital Partners has agreed to purchase Enterprise Self-Storage for $1.7 million. Located at 2812 Enterprise Avenue near the downtown Fayetteville area, the 46,500 square foot property was built in 2006 and consists of 285 units in 8 buildings. River Rock hired Extra Space Storage to manage the property due to their advanced marketing, pricing analysis, and automation capabilities.
River Rock is planning property improvements to boost occupancy and rental rates, which is in line with their long standing, value-add approach. The acquisition includes approximately $600,000 in equity financing from outside investors, which River Rock plans to raise through a new online platform that will enable the Charlotte, North Carolina-based asset manager to engage and manage its diverse investor base with greater efficiency and transparency. The new online platform allows accredited investors to review and make direct investments in River Rock's real estate projects. Investors are able to access tax documents, financials, and deal documents throughout the life of their investments via a login-protected, secure online dashboard.
According to River Rock's President & CEO, Dan Hughes, "Self-storage is a business with low development and construction costs, high cash flow and low break-even occupancy when compared to other real estate asset types. The sector experienced one of the lowest declines of any other real estate asset class during the last downturn," Hughes says. "This was mainly driven by the strong fundamental demand drivers for storage and somewhat limited supply. Investors (both lenders and equity investors) find this very attractive as the underlying dynamics continue to fuel the sector's success. With a past performance history and upward trending occupancies and rental rates, we expect self-storage to remain an attractive asset class for some time to come. By partnering with Extra Space Storage, the second largest operator of self-storage in the United States, who is a national owner, developer, acquirer and operator of professionally managed self-storage properties; we will leverage their platform of efficient and professional field services management as well as a highly experienced revenue management team that consistently maximizes revenue."
The new investor platform was developed by Investor Management Services, LLC. River Rock's new investor platform and details on the firm's strategy and portfolio are accessible at https://investments.riverrockcapitalpartners.com/.
###
About River Rock Capital Partners
River Rock Capital Partners is an alternative asset management firm serving some of the largest institutional and private equity firms in the world. The firm has invested over $800 million in value-add real estate located throughout the Southeast since 2012. River Rock's proprietary acquisition platform, combined with strategic capital investments in three leading real estate service providers in the Southeast uniquely enables them to identify and capitalize on substantial investment opportunities more effectively by aligning all resources towards maximizing the returns on each and every investment.
About Investor Management Services
Investor Management Services, LLC is a member of the QuietStream Financial family of commercial real estate services and technology companies. Investor Management Services offers cutting-edge software that helps commercial real estate owners attract, engage and manage their investors and projects. The platform features investor dashboards, document management, investor communications, electronic document execution, and live customer service with more features and enhancements on the way. Learn more at www.investormanagementservices.com