Ritter's Printing & Packaging is Excited to Launch Its New Website in Addition to Several New Commercial Printing Services
Press Release
•
Mar 15, 2022
Ritter's Printing & Packaging, Formerly Ritter's Communications, Is Excited To Launch Its New Website In Addition To Several New Commercial Printing Services Now Available in South Florida and Across the U.S.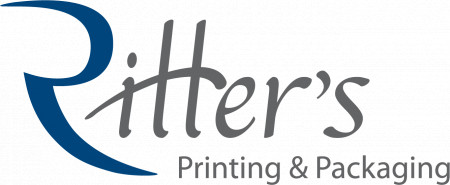 FORT LAUDERDALE, Fla., March 15, 2022 (Newswire.com) - Ritter's Printing & Packaging, formerly Ritter's Communications, is excited to launch its new website in addition to several new commercial printing services now available in South Florida and across the U.S.
With more than 30 years of experience in the industry, the new website highlights the printing and packaging company's capabilities as experts in direct mail, offset and digital commercial printing, high-speed digital color print, fulfillment and now, paperboard carton packaging, labels, stickers, tickets, and tags.
Ritter's Printing & Packaging has been working diligently developing new services for new and existing customers. These new printing services will allow businesses and brands to reach even more potential customers with innovative marketing solutions that help them stand out among competitors. The printing powerhouse has built a long-standing reputation as an industry leader by delivering exceptional quality with modern printing techniques and production facility, quick turn-around times, and customer service that can't be matched.
"We are thrilled about the new website and services now available to consumers in South Florida and nationwide," says Steven Ritter, President of Ritter's Printing & Packaging. "For decades, Ritter's has been a full-service provider that goes above and beyond for its customers, and we're excited to be able to offer businesses even more options to enhance their marketing efforts."
About Ritter's Printing & Packaging
Ritter's Printing & Packaging is based in Fort Lauderdale, Florida, and has been a family-owned, full-service commercial printing company since 1988. They offer various printing and packaging services and specialize in direct mail marketing, personalized communications, every door direct mail, commercial printing, multi-channel marketing, web to print portals, fulfillment, wide format printing, labels, folding cartons, tickets, and tags. Ritter's offers a wide range of products including marketing materials, brochures, newsletters, postcards, valet products, self-mailers, paperboard folding cartons, and many others. The company's in-house design team always ensures customers' projects are designed to perfection from beginning to end.
For more information regarding Ritter's Printing & Packaging and all the printing and packaging services they offer, contact a representative at 954-771-7204 or visit the website at www.rittersprinting.com.
Source: Ritter's Printing & Packaging