Riggers Are in High Demand in Australia's Mining Industry. Here's Everything to Know, According to Experts
Press Release
•
Sep 6, 2023
In the dynamic landscape of Australia's mining sector, there is significant demand for skilled rigger professionals.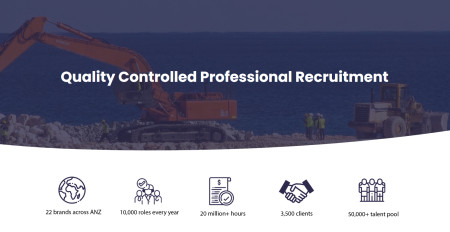 PERTH, Australia, September 6, 2023 (Newswire.com) - Experts predict the demand for riggers in the mining industry is set to continue rising in the coming years due to the sector's ongoing growth and expansion. Techforce has emerged as a critical player in meeting this increasing need for skilled individuals to fill an abundance of rigger jobs.
Riggers play a vital role in the mining industry, as they are responsible for the safe and efficient assembly and disassembly of heavy machinery, equipment and structures. Their specialised expertise in lifting and moving heavy loads ensures smooth operations and prevents potential accidents, making them indispensable assets in the mining sector.
As the mining industry continues to boom, so does the demand for qualified professionals. Techforce recognises the significance of this trend and has been actively sourcing and placing riggers across various mining projects in Australia. The company's extensive network and partnerships with major mining corporations have allowed them to bridge the gap between employers and skilled workers, meeting the industry's immediate and future needs.
According to Techforce, the mining industry's growth has also created demand for other essential roles, such as mining chef jobs. Many remote mining sites require skilled chefs who can prepare high-quality meals for the workforce. Techforce has been instrumental in connecting experienced chefs with lucrative opportunities in mining sites, including fly-in fly-out (FIFO) chef jobs Perth-wide, one of the mining industry's major hubs.
Techforce's dedication to sourcing and placing top-tier talent has increased its reputation as a reliable and proactive recruitment specialist in the mining sector. Their team of experts meticulously assesses candidates to match them with suitable roles that align with their skills and experience. This approach has led to high satisfaction rates among both employers and job seekers, solidifying Techforce's position as an industry leader.
With the demand for riggers and individuals to fill chef jobs showing no signs of slowing down, Techforce stands poised to be at the forefront of addressing this demand-supply gap.
To learn more about current opportunities, contact Techforce or visit https://www.techforce.com.au/jobseekers
About Techforce
Techforce is a renowned recruitment and workforce management company with a mission to empower individuals to succeed in the rapidly evolving job market. With a strong focus on the mining industry, Techforce offers innovative solutions that bridge the gap between job seekers and employers.
Source: Techforce