Revegy's Account and Opportunity Planning Platforms Now Live on SAP® App Center
By integrating with SAP Applications, Revegy's solutions allow customers to literally see what's going on inside their largest accounts
Press Release
-
updated: Feb 6, 2019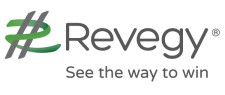 ATLANTA, February 6, 2019 (Newswire.com) - Revegy today announced that its Account Planning and Opportunity Planning platforms are now available on the SAP® App Center, the digital marketplace for SAP partner offerings. Revegy's solutions integrate with the SAP Cloud for Customer and allow customers to literally see what's going on inside their largest accounts.
"We are proud to offer Revegy's solutions on the SAP App Center to provide sales teams with clarity on the people, priorities and progress that drive their largest accounts," says Mark Kopcha, president and CEO of Revegy. "Like SAP, Revegy is committed to smooth integration, streamlined procurement and addressing our customers' most demanding business challenges."
Revegy's customer-centric Account Planning platform offers built-in visualizations that provide enterprise sales teams the clarity they need to understand customer challenges, identify high-value revenue opportunities and maximize the lifetime value of key accounts. A proven solution designed to protect, defend and grow existing revenue, Revegy's visual platform delivers:
A deeper understanding of the customer's business;
A collaborative platform to coordinate activities within key accounts;
And an executable plan for growing account revenue in a constantly changing landscape.
Revegy's Account Planning platform helps sales teams align their solutions with their customers' goals and objectives, so reps and account managers can direct their focus to realize mutual value.
With Revegy's Opportunity Planning platform, sales teams can connect the dots in complex sales situations: see the people who matter, how solutions map to buyer's needs and the warning signs hidden in text-based CRM data. At the same time, sales managers can quickly see the progress of deals, conduct faster, more detailed deal reviews and spot areas of risk for coaching. Revegy's Opportunity Planning reveals which deals are really going to close and those that should be removed from the forecast.
The SAP App Center provides customers with real-time access to more than 1,600 innovative partner solutions that complement and extend their SAP solutions, enabling digital transformation of their business. SAP App Center customers can buy solutions directly from partners online and centrally manage purchases, billing and vendor communications.
Revegy is an SAP PartnerEdge Build partner with a certified integration to the SAP Cloud for Customer. As such, it is empowered to build, market and sell software applications on top of SAP Cloud Platform, the market-leading platform-as-a-service offering from SAP. The SAP PartnerEdge Build program provides the enablement tools, benefits and support to facilitate building high-quality, disruptive applications focused on specific business needs – quickly and cost-effectively. The program provides access to all relevant SAP technologies in one simple framework under a single, global contract.
About Revegy
Revegy, a leading sales platform for key account planning, enables companies to visualize what's going on inside their largest accounts by mapping people, priorities and progress. Closing the gap between CRM and sales methodology programs, Revegy provides powerful visual solutions for account, opportunity and portfolio planning. Founded in 2005, Revegy helps sales teams navigate the maze of changing relationships, competing interests and corporate politics that accompany large accounts. The only agnostic platform of its kind, Revegy is designed to work with any CRM and any sales methodology. More than 30,000 users around the world rely on Revegy to manage nearly $25 billion in revenue. For more information and to see the way to win, visit revegy.com or follow the company via Twitter and LinkedIn.
SAP and SAP products and services mentioned herein as well as their respective logos are trademarks or registered trademarks of SAP SE (or an SAP affiliate company) in Germany and other countries. See http://www.sap.com/corporate-en/legal/copyright/index.epx for additional trademark information and notices.
All other product and service names mentioned are the trademarks of their respective companies.
For more information, press only:
Elizabeth Lubben
Trevelino/Keller
elubben@trevelinokeller.com 
404-214-0722 x118
Source: Revegy Incorporated
Share:
---
Categories: Customer Relationship Management, Business Technology
Tags: Account Management, Account Planning, Account Planning Online, Account Planning Template, Key Account Management, Sales Management and Planning, Sales Management Plan, Sales Planning, Sales Planning Software, SAP, Software of Account Planning, Strategic Account Management
---