Rethink Media and Marketing Campaigns in the New Year Through Press Release Distribution With PressRelease.com
Press Release
•
updated: Jan 11, 2021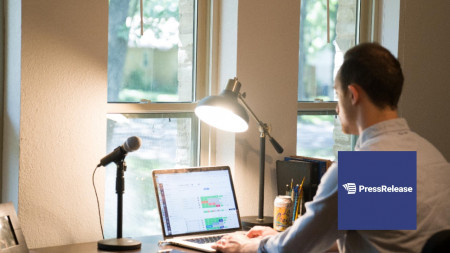 SARASOTA, Fla., January 11, 2021 (Newswire.com) - PressRelease.com, a long time provider of simple and affordable press release distribution services, is helping clients rethink what they can achieve with press release distribution in 2021. By taking advantage of PressRelease.com's competitive pricing, companies can make an impact on prominent business news networks, growing their brand name and recognition within their industry.
"We're always looking for ways that we can help our clients, not only get more done for less but to also get it done in less time," says Erik Rohrmann, COO at PressRelease.com. "By keeping our offerings simple and straightforward, we can be an asset for those businesses who place a high value on being agile and are able to adapt to any sudden changes in their business."
Leveraging the speed and affordability of PressRelease.com's low-cost distribution has been a valuable resource for companies looking to achieve their media and marketing goals in the new year. Companies are extracting more value from the data that campaigns yield, further improving their audience and media targeting.
Through the development of partnerships with leaders in press release distribution, PressRelease.com delivers unbeatable value to customers. PressRelease.com connects businesses with media professionals, as well as local, state and national audiences. Clients can get their content published to prominent business networks including MarketWatch, Bloomberg, Yahoo! Finance, Morningstar, CBS, ABC, FOX and NBC.
PressRelease.com helps CEOs and business leaders improve their targeting and reach via simple and effective press release distribution services. To learn more about how to create newfound value through press release content, visit PressRelease.com.
About PressRelease.com
PressRelease.com provides simple, affordable press release distribution services to public and private companies through the most comprehensive networks and 1.8M media contacts.
Contact Information:
PressRelease.com
Media Relations
Office: 800-998-2927
Source: PressRelease.com
Tags