Registration Now Open for 2021 GardenComm Conference
Press Release
•
updated: Jul 6, 2021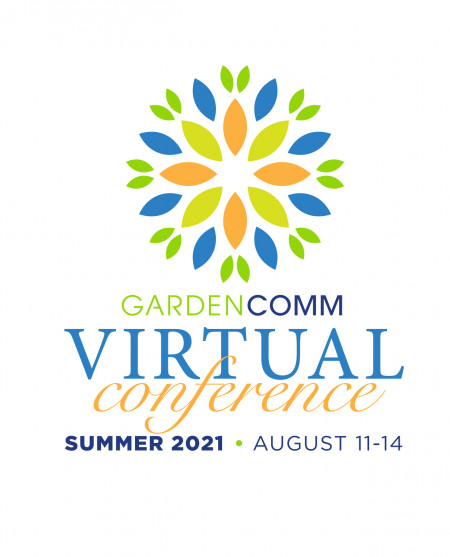 NEW YORK, July 6, 2021 (Newswire.com) - The GardenComm 2021 Virtual Conference, the premier event for garden communicators and gardening professionals, is now accepting registrations. This special virtual event will take place on August 11-14, using an online format that includes educational seminars, networking with top garden communicators and industry leaders, and attendance at a virtual trade show via the convenience of computers.
The annual GardenComm Conference is the leading event for anyone who communicates about gardening—including garden writers, bloggers, photographers, podcasters, social media influencers, book authors, public relations specialists, and marketing professionals from garden-related companies. Garden enthusiasts and aspiring garden communicators are also encouraged to attend.
"We opted for a virtual conference instead of our typical in-person annual conference for COVID-related reasons," said Jo Ellen Meyers Sharp, GardenComm president. "That means you don't have to buy an airplane ticket or book a hotel room to attend this year's conference. Our goal is to create the best-ever virtual gardening celebration to connect with our members and attract new members to the GardenComm family. GardenComm is an international group, with members from Canada, Australia, England, the United States, Puerto Rico and elsewhere."
During the four-day conference, attendees will hear a keynote from Shaun Spencer-Hester, the director of the only known restored garden of a historic African-American in the United States. The virtual conference also includes garden tours from around the world and a "Meet the Authors" session, where attendees can ask authors questions about their books and how they got published.
Throughout the conference, 12 educational presentations will be delivered on topics ranging from "How to Take Awesome Photos with Your Smart Phone" and "Maximizing Your Reach on Instagram" to "What's the Difference Between GE and GMO?" and "Talking About Gardens in a Post-COVID World."
There will also be a virtual trade show, made possible by the latest cutting-edge computer software. Attendees can visit the virtual booths of top garden industry companies to see the latest garden plants, garden tools, and more. Every visit to a "virtual booth" increases an attendee's chance of winning a valuable prize.
Registration for the four-day event is $169 for GardenComm members and $239 for nonmembers. After July 21, registration prices go up $30. Nonmember registration includes 2021 GardenComm Membership.
For more information about the conference, watch the conference video. To register, visit GardenComm Conference Registration.
About GardenComm
GardenComm: Garden Communicators International provides leadership and opportunities for education, recognition, career development and a forum for diverse interactions for professionals in the field of garden communications. Learn more at GardenComm.org.
Source: GardenComm