Redwood Green Corp. Appoints Dr. Delon Human as Board Chairman, Faun Chapin as New Director
Press Release
•
updated: Dec 20, 2019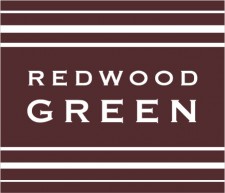 DENVER, December 20, 2019 (Newswire.com) - ​​Redwood Green Corp. ("Redwood Green" or the "Company") (OTC: RDGC), the parent company of a growing number of U.S. cannabis companies including Good Meds, General Extract and Bosm Labs, is pleased to announce the appointment, effective immediately, of Dr. Delon Human as chairman of the Company's board of directors as well as the appointment of Faun Chapin to the board. Former board chair Christopher Hansen remains CEO of Redwood Green and a director. This change reflects the good-governance decision that the non-executive chairman and CEO positions should be separately held in order to create greater independence between the Company's board of directors and executive management team.
Dr. Human stated, "It is a privilege to be appointed as the chairman of the board. Redwood Green and its partners plan to leverage the strength of our global networks, exceptional talent and laser-focused strategy to lead the markets and customers we serve. I am also pleased to welcome Faun Chapin to the Redwood Green board. We are fortunate to benefit from her proven industry and leadership experience."
Faun Chapin is the CEO and co-founder of Sonder, a high-end cannabis company founded in 2017 with her family of second-generation cannabis farmers, as well as the CEO and co-founder of Guts & Glory, an award-winning design and branding firm founded in 2010. She brings a unique skill set combining creativity, innovation and branding experience with deep cannabis industry knowledge and finance and corporate leadership to the board.
Previously, Chapin served as Head of Creative Development at leading innovation consultancy Fahrenheit 212. She built and led the branding and design department at a NYC boutique advertising agency and has experience building and leading creative teams at innovation, advertising and branding firms with client rosters that include Nestle, Unilever, P&G, Coca-Cola, GE, American Express, Pepsi, IMAX, Samsung, Citi Bank, Charles Schwab, TNT Networks, Svedka, Patron, Vitamin Water, Ben & Jerry's as well as numerous smaller fashion, food, alcohol and service brands.
Chapin has a master's in design from Yale and has taught both there and at the California College of Art in Oakland where she received her BFA. A celebrated talent, she's acquired such accolades as a Cannes Lion and an Obie award, and her work has been featured in The New York Times and New York Magazine and shown in New York, Berlin, Los Angeles and San Francisco. Some of her work now resides in the permanent collection of the San Francisco Museum of Modern Art.
Dr. Human, M.B.Ch.B., M.Prax.Med, MFGP, DCH, MBA, is a recognized global health and business leader. Up to May 2019, he served as vice-chairman of the board of PharmaCielo Ltd., from its startup phase to IPO. He acted as a global health strategist for major pharmaceutical companies, including Johnson & Johnson, Pfizer and Teva. Until 2014, he served as Secretary-General and Special Envoy to WHO/UN of the International Food and Beverage Alliance, representing the interests of the major fast-moving consumer goods companies (e.g., Unilever, Coca-Cola, PepsiCo, Nestlé and McDonald's).
Before that, Dr. Human was Secretary-General of the World Medical Association (WMA), the global representative body for physicians, where he worked closely with the American Medical Association, WHO and FDA leadership involved in research ethics. He was instrumental in the establishment of the World Health Professions Alliance and has acted as adviser to the WHO Director-General and to UN Secretary-General Ban Ki Moon.
Dr. Human was a clinician for two decades and concurrently established a healthcare insurance company that provided strategic planning, medical audits and consumer care services to around 250,000 insured clients of several health funds. Dr. Human qualified as a physician in South Africa and completed his postgraduate studies in family medicine and child health in South Africa and Oxford, England. His business studies (MBA) were completed at the Edinburgh Business School.
About Redwood Green Corp.
Redwood Green delivers high-quality, safe, sustainable, innovative and accessible cannabis products that support individual well-being. Safe, high-quality products for our own brands, as well as for the partners that we do business with, is a critical commitment from Redwood Green. The drive behind what we do is rooted in improving well-being and the quality of life for a wide range of audiences, ensuring we grow and improve upon what is currently available in the CBD market for consumers. The company is publicly traded and listed on the OTC as RDGC.
This press release is not an offer of securities, or a solicitation for purchase, subscription or sale of securities in the United States of America or in any other jurisdiction in which it would be unlawful to do so.
For more information:
RedwoodGreenCorp.com
Investor inquiries:
investors@redwoodgreencorp.com
Media:
media@redwoodgreencorp.com
Forward-looking Statements
This press release may contain forward-looking statements. Often, but not always, forward-looking statements can be identified by the use of words such as "plans," "expects" or "does not expect," "is expected," "estimates," "intends," "anticipates" or "does not anticipate," or "believes," or "recurring" or variations of such words and phrases or state that certain actions, events or results "may," "could," "would," "might" or "will" be taken, occur or be achieved. Forward-looking statements involve known and unknown risks, uncertainties and other factors, such as changes in the regulatory environment affecting the sale and use of cannabis products, demand for the Company's products, internal funding and the financial condition of the Company, product roll-out, competition, our dependence upon our commercial partners, and other commercial matters involving the Company, its products and the markets in which the Company operates, as well as general economic conditions and those other risk factors identified in the Company's SEC filings, which may cause the actual results, performance or achievements of the Company to be materially different from any future results, performance or achievements expressed or implied by the forward-looking statements. Actual results and developments are likely to differ, and may differ materially, from those expressed or implied by the forward-looking statements contained in this message. There can be no assurance that forward-looking statements will prove to be accurate, as actual results and future events could differ materially from those anticipated in such statements. Accordingly, readers should not place undue reliance on forward-looking statements. Except as required by law, we undertake no obligation to publicly update any forward-looking statements, whether as a result of new information, future events or otherwise. However, any further disclosures made on related subjects in subsequent reports should be consulted.
Caution Regarding Cannabis Operations in the United States
Investors should note that there are significant legal restrictions and regulations that govern the cannabis industry in the United States. Cannabis remains a Schedule I drug under the U.S. Controlled Substances Act, making it illegal under federal law in the U.S. to, among other things, cultivate, distribute or possess cannabis in the U.S. Financial transactions involving proceeds generated by, or intended to promote, cannabis-related business activities in the U.S. may form the basis for prosecution under applicable U.S. federal money laundering legislation.
While the approach to enforcement of such laws by the federal government in the U.S. has trended toward non-enforcement against individuals and businesses that comply with medical or adult-use cannabis programs in states where such programs are legal, strict compliance with state laws with respect to cannabis will neither absolve Redwood Green of liability under U.S. federal law, nor will it provide a defense to any federal proceeding which may be brought against Redwood Green. Enforcement of federal laws in the U.S. remains a significant risk to the business of Redwood Green and any proceedings brought against Redwood Green thereunder may adversely affect the Company's operations and financial performance.​
Source: Redwood Green Corp.
Related Media
Tags
Additional Links