Recruiting Talent Is Only Part of the Leadership Gap Solution
Press Release
•
updated: Oct 17, 2017
The workforce tapped to replace retiring Boomers needs more than conventional knowledge to succeed — it needs a holistic mindset shift.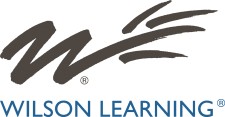 EDINA, Minn., October 17, 2017 (Newswire.com) - ​​​​​​For more than 40 years, Wilson Learning has been in the leadership development business. The company's experience working with all levels of an organization has afforded them a wide lens into the upper-level staffing shortage being created by massive amounts of retiring workers. Wilson Learning's latest article, "Solving Your Leadership Gap: Tips for Developing New Leaders," highlights the problem behind the problem for the reported 94 percent of organizations that are unprepared to replace exiting Baby Boomers. The crisis isn't just the mushrooming leadership gap — it's how to effectively train (and retain) the talent being promoted to these vacated leadership positions. Too often, new leaders are being consumed by the pressures of their new responsibilities, spinning into a cycle of micromanaging, alienating those they lead, and overworking themselves in the process.
Tom Roth, COO of Wilson Learning Worldwide and author of the article mentioned above, explains: "The only way to sustain high performance is to teach new leaders how to create conditions that facilitate the engagement, performance, and, ultimately, fulfillment of the individuals on their teams."
The truest source of power comes from freeing others to use their own talents.

Tom Roth, COO, Wilson Learning Worldwide
Because they are eager to demonstrate their abilities, newly appointed managers strive to provide quick results, often by falling back on what they know best — the technical abilities that helped them excel up to this point. But because they haven't learned how to transition from doer to manager, they end up pushing, rather than leading, their teams. They haven't been given the tools to productively lead those they now manage. According to Roth, "Leadership is not just about driving results. Understanding this requires a new perspective on what it means to be a leader, as well as the courage to learn and apply these behaviors."
To successfully replenish their leadership workforce, organizations need to teach new leaders how to focus less on their own performance and instead help their team members find purpose and meaning in the work they do. The leaders who learn to combine the elements that connect an individual contributor's passion to the contribution of the team will be able to solve problems by leading others to solve problems, creating a win-win for themselves, their teams, and the organizations wise enough to invest in training their newest leaders.
"The truest source of power comes from freeing others to use their own talents." —Tom Roth
If you are interested in an article on this topic, please contact Nancy Brenny at Wilson Learning (952.828.8821, Nancy_Brenny@WilsonLearning.com). To learn more, contact Wilson Learning at www.WilsonLearning.com or 800.328.7937.
# # #
About Wilson Learning—Improving Performance Through People
For more than 50 years, Wilson Learning has been equipping leaders with the capability, tools, and knowledge to engage employees, execute strategy, and achieve business results. We develop learning solutions aligned to clients' business objectives that drive change, improve culture, and equip leaders to perform at their best, wherever they are in the world. Our holistic approach combines proven learning content, consulting expertise, learning services, and an award-winning extended learning system that ensures reinforcement and application. Wilson Learning Worldwide is a global leader in human performance improvement solutions with operations in over 50 countries worldwide, including Japan and the United States, incorporating over 30 languages. For more information, visit www.WilsonLearning.com or call 800.328.7937.
Global Human Capital Trends 2015, Deloitte University Press, an imprint of Deloitte Development LLC
Media Contact:
Nancy Brenny
Wilson Learning
1.952.828.8821
Nancy_Brenny@WilsonLearning.com
Source: Wilson Learning
Tags