RDS-WebAccess New 10.40 Release Provides Enhanced HTML5 Remote Desktop
Press Release
•
updated: Sep 28, 2017
RDS-Tools' Development team is proud to introduce the latest release of its clientless Remote Desktop solution compatible with any device! The RDS-WebAccess software is a pure web solution that allows, using only a web browser, an easy access to personal workstations from anywhere and at any time. The latest 10.40 release offers a new look and great improvements!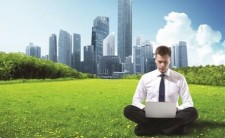 PRAGUE, September 28, 2017 (Newswire.com) - Instant Access to Remote Desktop with Any Web-browser : With Cloud technology, organizations are now able to centrally host resources such as applications, data, and VDI desktops in a data center and publish them on any remote device, which allows them to proactively create and manage virtual offices across the globe.
RDS-WebAccess is the cost-effective and easy-to-use HTML5 solution to access Windows applications from everywhere and from any device. With RDS-WebAccess, it is fast and simple to convert any web browser into a Remote Desktop client.
RDS-WebAccess allows instant connection from iPad, iPhone, and all devices working under Windows, Mac to iOS, Android, Raspberry Pi, Linux, and even from locked-down workstations.
Fast Windows Apps Deployment as HTML5 Desktop Applications
RDS-WebAccess offers an HTML5 Client that enables the easy transformation of any Windows application into a virtual app. Administrators do not have to install the RDP client software on the end-user devices. They just need an Internet connection and their RDS-WebAccess credentials!
No more plug-ins such as Flash, Java, or Silver Light. The only requirement is to have a browser compatible with HTML5 and nowadays HTML5 is supported in all modern browsers. Using their browser, users can simply access Windows applications as web apps from any location, at any time and from any device. That means zero client maintenance!
Fully Secured and Customizable Web Portal
The RDS-WebAccess Portal provides secure, operated and accelerated access from any remote servers' location, to text and graphics-rich Windows applications and Windows desktops. Users can add, edit or remove applications that appear at the top of their web page using the HTML5 top menu. With SSL certificates, this system ensures all connections are protected.
RDS-WebAccess has a wide range of features that everyone can use in their apps such as Universal Printer, Remote app, and documents sharing between the remote server and the device.
The RDS-WebAccess 10.40 is a major release and it is recommended to download and apply the Update Release, for an optimal experience.
It includes a wide range of features and benefits that are detailed on the website.
About RDS-Tools:
Since 1996, RDS-Tools has specialized in remote-access technology, widening its experience and expertise in deployments of all sizes – as large as 35,000 concurrent users. After investing nearly seven years of R&D developing our flagship products, we are extremely proud to offer our customers such cost-effective and easy-to-use technology that obviates server complexity and delivers a powerful "server-based solution" which runs on any Microsoft system.RDS-Tools provides 3 brand-new technology choices which will greatly help you deploy your RDS/TSE servers: RDS WebAccess, RDS-Knight and Server Genius. If you have any questions, comments, suggestions or sales inquiries please send us an email at sales@rds-tools.com and we will be pleased to answer you as soon as possible. For more information, visit www.rds-knight.com.
Source: RDS-tools.com
Related Media
Tags
Additional Links