Rangam Launches New Website and Tagline
Rangam unveils a compelling digital identity to encompass the operational diversity that underlies the current and future activities of the organization.
Press Release
-
updated: May 22, 2017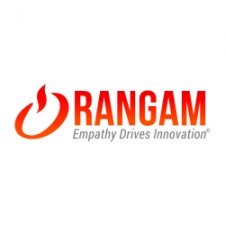 Somerset, NJ, May 22, 2017 (Newswire.com) - The corporate website of Rangam dons a brand new look, offering actionable information on a distinctive range of products and services along with intuitive search features, simple navigation tools, and creative design elements. The partially altered logo incorporates the new tagline, Empathy Drives Innovation, which encapsulates the broader credo of the company as it expands beyond staffing into the realms of special needs education, hydroponic farming, and affirmative employment for the disabled and veterans.
Visitors to the new website will be able to search for jobs, products, and services specific to their needs or areas of interest. One can initiate a custom search either by typing in the keywords in the designated search box on the homepage, or by selecting from a pre-populated list of search queries. Fetching the most relevant result with just one click is made possible with the use of sophisticated search algorithms powered by SourcePros™ – Rangam's proprietary applicant tracking system. The nomenclature and placement of navigation menus are made in compliance with search engine norms.
The key design elements include font architecture, images, and color themes that complement the tagline. Placed against the backdrop of a night sky, the three images upfront provide a refreshing respite from the usual garishness of most business websites.
"Thanks to the partnerships that we are fortunate to build with organizations such as Autism Speaks and ViaQuest, Inc., there's been a steady spike in traffic over the past couple of years. The number of both new and returning visitors has gone up, while the bounce rate has decreased significantly. The varied interests of our growing audience were factored in before the revamping," Nish Parikh, Rangam VP, said. "Regardless of whether an employer is looking to partner with us on any of our ongoing employment drives for military veterans and individuals with special needs, or a candidate wants to inquire about a job opening and apply online, the new website will function as a one-stop resource for everyone," Nish added.
"Special emphasis has been given on how the website represents the core values of Rangam," brand consultant Manish Patel said, adding: "Rangam is a unique company where 'Empathy Drives Innovation' in recruitment, special needs education, and mental healthcare. The organization has been able to sustain a business model capable of providing a continuum of support to meet the emerging needs of the marginalized population. Needless to say, the scope of work is enormous; so is its impact. The image of the little girl on the homepage banner typifies what the organization aspires to achieve as a forward-thinking, socially responsible business entity trying to make the world a better place for tomorrow's children."
About Rangam
Established in 1995, Rangam, headquartered in Somerset, N.J., is a high-performing global diverse supplier of enterprise-wide staffing services located in North America, UK, and Asia Pacific. We specialize in IT, Clinical, Scientific, Healthcare, Engineering, Sales, Finance, Administrative, and Business Professional sectors.
Rangam is a certified WMBE that has consistently grown year over year while establishing a history of providing exceptional service to clients. We pride ourselves for developing a culture of inclusion and collaboration through innovation in education and employment.
Rangam improves the quality of life for our candidates while providing exceptional service to our clients. We do this by delivering an integrated recruitment solution that combines technology, training, and education to our candidates while providing our clients with a large, diverse network of qualified personnel options. We adhere to a philosophy of "empathy drives innovation" in everything we do. To learn more, visit https://www.rangam.com.
Source: Rangam Consultants Inc.
Share:
---
Categories: Business News, Information Technology, Diversity, Human Resources, Staffing, Autism
Tags: branding, contingent and permanent staffing, diversity and inclusion, employment, Rangam Consultants Inc., staffing and recruiting, website
---