Rangam and ViaQuest Team Up to Offer Comprehensive Career Management Solutions to Transitioning Veterans
Rangam Consultants Inc. has partnered with ViaQuest, Inc. to develop VQ Veteran Services and SourceVets, two programs guaranteeing immediate access to career opportunities in hundreds of Fortune 500 companies all over the United States and Canada.
Press Release
-
updated: Feb 6, 2017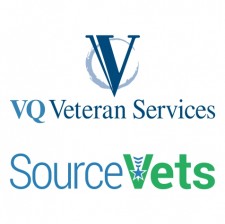 Somerset, New Jersey, February 6, 2017 (Newswire.com) - Rangam Consultants Inc., a leading socially responsible staffing firm, and ViaQuest, Inc., a leading healthcare company operating out of Dublin, Ohio, have come together to help separating military service men and women, veterans, reservists, and military family members advance their careers. The partnership has led to the creation of an employment portal branded as www.sourcevets.com, which enables separating military service men and women, veterans, reservists and military family members to register as job seekers and apply for a wide range of positions nationwide.
Rangam has unique capabilities when it comes to devising and implementing diverse workforce strategies. For example, Rangam is partnered with Autism Speaks for the purpose of creating employment opportunities for individuals with special needs. With over two decades of recruiting and consulting expertise, Rangam is well positioned to hire and train returning military service men and women, veterans, and reservists for sustainable employment.
The relationship that VQ Veteran Services has with every veteran and family member is truly unique. The relationship begins when an individual is first introduced to VQ Veteran Services based on their interest in some or all of VQ's services (i.e. employment services, behavioral healthcare and clinical services, home health, veteran services, day & employment services, residential services, and diversity & inclusion). VQ Veteran Services Case Managers have a complete lifecycle relationship with separating service members, oftentimes initiating this relationship even before the individual has been discharged.
"The ViaQuest-Rangam partnership is truly ground-breaking. Thanks to the passion, experience and expertise of both companies, literally thousands of military personnel, veterans and members of military families will find career employment opportunities by finally having access to VQ Case Managers who understand how their MOS, military experiences, education and passions can be translated into civilian employment assets. Rangam, in turn, connects the applicant to employers who both need and appreciate those assets," according to Mr. Rich Johnson, Founder and CEO of veteran-owned VQ Veteran Services and ViaQuest.
Generally speaking, the veteran simply needs help with networking and finding the ideal employment opportunity and employer that best fits his or her skill sets, education and experience. In some cases, however, returning service members, veterans, reservists or military family members experience barriers while transitioning to career employment, resulting in either unemployment or underemployment. In other cases, separating individuals may need resources to manage physical or emotional/behavioral disabilities before connecting with the appropriate career opportunity.
Art Miller has been the Director of VQ Veteran Services since its inception years ago. Miller has seen first-hand the unnecessary frustrations that his military clients and friends have experienced when seeking employment and transitioning to their communities of choice. In Miller's words, "individuals who have sacrificed so much in order to preserve our freedom should not have to endure the layers of bureaucracy and levels of frustration often associated with finding career employment. In contrast, the ViaQuest-Rangam Veteran's Support Portal (at www.vqveteranservices.com) is the veteran's ticket to success. Those frustrations and layers of bureaucracy are eliminated."
"It's an honor for Rangam to collaborate with ViaQuest through VQ Veteran Services and build the SourceVets portal that will offer career services to transitioning military members and their families. Rangam works with VQ Veteran Services to connect with prospective candidates, custom-build their resumes according to suitable openings and manage the entire recruitment life-cycle from interview to placement and follow-up training as well as coaching and case management," Rangam President Hetal Parikh said.
"Empathy drives innovation is the bedrock of Rangam's moral vision. What makes us different from innumerable other staffing companies is how we understand people and then truly focus on their needs and the needs of their families. Working with these individuals for many years has given Rangam both knowledge and opportunity to incorporate holistic principles and practices in everything we do. Rangam uses empathy to transform obstacles into opportunities. As we design career management solutions for veterans, we understand the positive impact it will have on our society," Rangam VP Nish Parikh said, asserting that SourceVets will serve as "a conduit to sustainable employment and beyond" for separating military service men and women, veterans, reservists, and military family members.
Nish further stated that SourceVets and VQ Veteran Services are designed in a way that will extend standard employment-related technicalities to very personalized match-making, placement and follow-up with employers and service providers on a regular basis, while simultaneously profiling each potential employee for cultural competency, skills and abilities.
About Rangam Consultants Inc.
Established in 1995, Rangam is a high-performing diverse supplier of enterprise-wide staffing services in IT, Clinical, Scientific, Healthcare, Engineering, Government, Finance and Administrative. Rangam is a certified WMBE that has consistently grown year over year while establishing a history of providing exceptional service to clients. We pride ourselves for developing a culture of inclusion and collaboration through innovation in education and employment.
​Rangam improves the quality of life for our candidates while providing exceptional service to our clients. We do this by delivering an integrated recruitment solution that combines technology, training, and education to our candidates while providing our clients with a large, diverse network of qualified personnel options. We adhere to a philosophy of "empathy drives innovation" in everything we do. To learn more, visit https://www.rangam.com.​
About ViaQuest, Inc.
ViaQuest is a large, diverse social services/healthcare company employing over 1900 individuals dedicated to providing separating military service men and women, Veterans, Reservists and military family members with a smooth and successful transition from their military to civilian world.
ViaQuest is a Veteran-owned and operated business that understands the unique needs and opportunities of all former and present military personnel. As such, ViaQuest treats/supports these individuals by preparing them for employment, securing career employment for them, equipping them with any necessary post-employment job-coaching, providing for their physical and behavioral health care needs and offering residential services to assure successful, long-term reintegration into their community of choice.
About VQ Veteran Services
VQ Veteran Services pledges their full support of all separating military service men and women, veterans, reservists and military family members, both with or without physical and emotional/behavioral disabilities.
If you are interested in learning about the varied services available to you through VQ Veteran Services, please go to: www.vqveteranservices.com.
About SourceVets
SourceVets is a partnership between VQ Veteran Services and Rangam Consultants Inc. SourceVets helps separating service members, veterans, reservists, and military family members find meaningful employment, thus providing them with a smooth and successful transition from their military service and/or continuing education to a successful career and lifestyle as  civilians.
If you are interested in learning about this national service and how you can get your resume listed on SourceVets, please email or call VQ Veteran Services: Veteran.Services@viaquestinc.com (614-339-8408).
For more information about this release, contact:
Jill Ellis – Mktg. and Communications Manager
Jill.Ellis@ViaQuestInc.com
614-339-1666
Sayantan Dutta – Communications Manager
Sayantan@rangam.com
908-704-8843 x344
Source: Rangam Consultants Inc.
Share:
---
Categories: Business News, Career Planning, Community News, Unemployment, Military and Defense
Tags: civilian jobs for military veterans, employment for veterans, SourceVets, support for veterans, US veterans support, veterans in transition, VQ Veteran Services
---