Rand Internet Marketing, LLC Announces the Launch of Their 'Fight Back From Cancer' Scholarship
Press Release
•
updated: Aug 22, 2017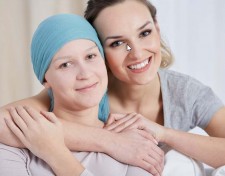 FORT LAUDERDALE, Fla., August 22, 2017 (Newswire.com) - Rand Internet Marketing, LLC, founded by Seth Rand and his late wife Lauren Rand, recently announced the launch of their first annual Fight Back From Cancer Scholarship.
The Fight Back From Cancer Scholarship is open to any student enrolled in an undergraduate or graduate degree program by Aug. 21, 2017, at any accredited U.S. college, university or institute that fits one of the two following criteria:
1. The student is a cancer survivor or currently in remission.
2. The student is a surviving immediate family member of someone who has passed away from cancer.
The scholarship focuses on how cancer has affected the lives of those applying depending on which criterion the applicant falls under. The scholarship encourages students to describe how they are moving forward in their lives after the effects that cancer has left.
One student will win a one-time $1,000 scholarship to help support him or her with school-related expenses including tuition, textbooks, room and board, among additional items.
Each applicant must submit his or her application, along with their name, phone number, address, and the university or institute of attendance as of Aug. 21, 2017. The deadline to submit an application is Dec. 10, 2017, and the winner will be announced on Rand Marketing's social media on or before Dec. 30, 2017.
To learn more or to apply for the scholarship, please visit https://randmarketing.com/fight-back-from-cancer-scholarship.
This scholarship was created in loving memory of Lauren Rand, and all of those who have battled cancer.
About Rand Internet Marketing
Rand Internet Marketing, named to the 2016 Inc 5000 list, provides professional website design, development, and programming in addition to online marketing services to hundreds of national and South Florida-based businesses.
Led by founder and CEO Seth Rand, who was a 2016 South Florida Business Journal 40 Under 40 Honoree, the Fort Lauderdale-based firm has grown since its inception in 2010 to more than 30 in-house designers, developers, and internet marketers. The Rand team specializes in SEO (search engine optimization); Google AdWords PPC (pay-per-click) campaigns; social media marketing; email marketing; graphic design; and responsive website design and development.
Rand Internet Marketing was named a Premier Google Partner in 2016, a Google Partner AllStar in 2015 and also holds an A+ rating with the Better Business Bureau. The Rand team also supports the community through its support of local non-profit organizations such as the Leukemia & Lymphoma Society, Autism Speaks, Abi's Place, The Multiple Sclerosis Foundation and more.
For more information, call 888-707-7263 or request a free initial consultation online at http://randmarketing.com/request-consultation.
###
Source: Rand Internet Marketing