Rancho BioSciences to Illuminate Cutting-Edge Data Science Services at Pistoia Alliance's 2023 Conference
Press Release
•
Oct 31, 2023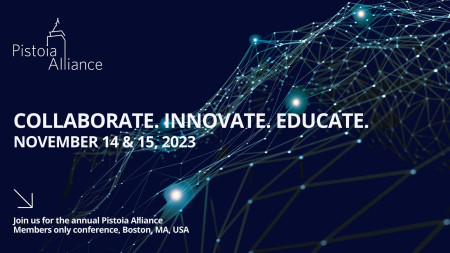 RANCHO SANTA FE, Calif., October 31, 2023 (Newswire.com) - Rancho BioSciences, the premier Data Science Subject Matter Experts Services company headquartered in San Diego, California, is thrilled to announce its participation in the upcoming Pistoia Alliance's 2023 "Collaborate. Innovate. Educate" Conference. As a leading innovator in the field, Rancho BioSciences will shine a spotlight on pivotal Research and Development (R&D) priorities, including collaborative efforts to accelerate the use of Artificial Intelligence (AI), Real World Data, Real World Evidence, and the drive to make data FAIR (Findable, Accessible, Interoperable, and Reusable) at scale.
Rancho will take center stage to address crucial R&D priorities and emphasize its expertise in the following domains:
LLM (Large Language Models):
At Rancho BioSciences, the power of large language models (LLMs) is harnessed to provide a diverse range of services, enabling innovative ways to interact with data, including unstructured text, omics, and imaging data.
Rancho offerings encompass natural language processing, information extraction, semantic search, prompt engineering, and fine-tuning, delivering tangible value to the life sciences community.
AI, ML, and NLP Services:
Rancho BioSciences offers full-cycle AI applications, covering data preparation, model training, and insights generation, customized to address unique research needs.
Their comprehensive suite of AI services combines domain expertise, data science, and data engineering to unlock the potential hidden within data, accelerating scientific progress and driving innovation.
Subject Matter Expert Data Curation:
Data curation is at the core of Rancho BioSciences' operations. They work across all life science data types, extracting data from public or private sources, harmonizing it, and preparing high-quality machine-readable datasets for training AI/ML algorithms.
Examples of training datasets include those for target liability, clinical trial patient cohorts, gene-disease associations, and perturbations.
Applying AI for Insights:
Rancho BioSciences applies a combination of LLM and classical NLP techniques to extract valuable information from textual data, such as pathology reports.
Their terminology mapping solution uses embedding, LLM, and Fuzzy techniques to construct a semantic layer and enrich private datasets. Development of Natural Language Query (NLQ) applications for AI-generated queries and scoring is ongoing.
FAIR Data:
Rancho BioSciences is the leader in this field and committed to making data FAIR, ensuring it remains Findable, Accessible, Interoperable, and Reusable for scientific research.
About Rancho BioSciences:
Rancho BioSciences is at the forefront of Life Science data sciences, consistently setting industry standards. Established in 2012, Rancho BioSciences is a privately held company offering data curation, management, and analysis services to organizations engaged in pharmaceutical research and development. Their esteemed clientele includes Top 20 pharma and biotech companies, research foundations, government labs, and academic groups. Rancho BioSciences leads the way in data curation and biotech advancements. Their domain expertise, coupled with a collaborative spirit, positions them as a valuable contributor to industry-wide initiatives and projects.
For additional information and to stay updated on Rancho BioSciences' contributions to the life sciences industry, visit their website at https://ranchobiosciences.com.
For inquiries, please contact:
Julie Bryant, CEO
Email: Julie.Bryant@RanchoBiosciences.com
Source: Rancho BioSciences