Quontic Bank Ranked Number One Among NY State Banks in Its Peer Group in Report by Leading Industry Consultants
Press Release
-
updated: Mar 8, 2017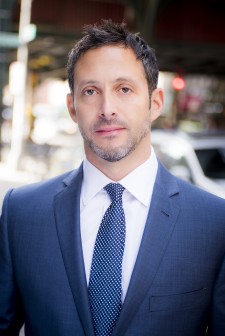 NEW YORK, NY, March 8, 2017 (Newswire.com) - Based on eight measures of performance, Astoria, Queens-based Quontic Bank is ranked the top community bank in New York State in the latest comprehensive report from DD&F Consulting Group, the nation's leading research and consulting firm on community banks.
In its peer group of 31 banks in the state with assets of between $100 million and $250 million, Quontic Bank registered the best composite score. Taking into account the state's 148 banks of all sizes, the report ranks Quontic Bank number 19, using the same eight measures of performance.
Established in 2009, Quontic Bank is designated as a Community Development Financial Institution by the U.S. Treasury Dept., based on the bank's combination of soundness and commitment to local lending.
"DD&F's report is a gratifying affirmation of our focus on sound growth, both for the bank and for the dynamic and highly diverse community we are serving," says Steven Schnall, chairman and CEO. "With our assets rapidly approaching the $250 million mark, we look forward to significantly expanding our contribution to home ownership and business development in the coming years."
Quontic Bank had $240 million of assets as of December 2016, and the bank's asset growth rate for the year was 33 percent. The DD&F report placed the bank fourth in return on assets, and sixth in return on equity. It was ranked number one in both net interest margin and non-interest income.
Quontic Bank also is ranked 88th in soundness among the nation's 6,199 financial institutions, according to DepositAccounts.com.
Quontic Bank, a federally chartered bank, is an avid mortgage and small-business lender in the greater New York and Miami markets. The bank's lending focus includes its national reverse mortgage product, which is subject to the U.S. Department of Housing and Urban Development's new rules for safety and borrower protection. For more information, please visit www.quonticbank.com.  
Contacts:    Bob Rumerman, 917-288-3767, bob@grantpr.com
                    David M. Grant, 646-699-7832, david@grantpr.com
Source: Quontic Bank
Share:
---
Categories: Financial and Insurance Services, Consumer Banking, Banking, Finance, Insurance
Tags: business development, community bank, home ownership, New York, Quontic Bank
---