Prominent Harpsichordist James Dorsa Gains International Recognition as Composer and Performer
Press Release
•
updated: Jul 25, 2017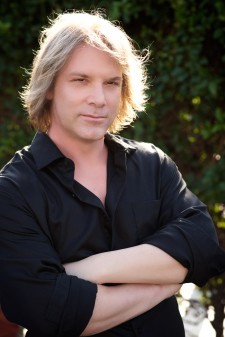 Los Angeles, CA, July 14, 2017 (Newswire.com) - James Dorsa is an American harpsichordist and composer. He teaches at California State University at Northridge and is regarded as a leading proponent of contemporary harpsichord composition and performance. Dorsa was born February 28, 1973, in Encino, California, and raised in nearby Woodland Hills. He received little formal musical training during his early childhood but taught himself to read music and play the keyboard.
Upon being introduced to the harpsichord at a 1993 musical retreat in Siena, Italy, he discovered an immediate affinity for the power and expressive capability of the instrument. He soon abandoned his piano training to devote himself almost exclusively to the harpsichord. He then enrolled in California State University Northridge to earn degrees in composition and harpsichord performance. He earned a Doctor of Musical Arts degree in 2007 after moving to Ann Arbor to study harpsichord performance with Edward Parmentier at the University of Michigan. The following year Dr. Dorsa joined the faculty at California State University Northridge where he teaches harpsichord performance, as well as courses in general music and music appreciation. He has become well-known for his virtuoso interpretations of rarely performed modern harpsichord repertoire.
Dr. Dorsa compositions are almost exclusively for the harpsichord and are frequently performed by harpsichordists around the world. He won the Aleanor Prize for composition during two consecutive years (2010–2011), and his suite Jupiter's Moons has entered the modern canon and now regularly appears as required repertoire at harpsichord competitions. Dorsa acknowledges György Ligeti as an important influence and describes his own compositional approach as "maximalist" — a naturally heterogeneous style drawing upon a wide array of outside influences that indulges freely in motivic and harmonic complexity. Dorsa's work, often characterized by pounding ostinatos, explosive arpeggios, brilliant tremolo, and crushingly dissonant tone clusters, is evocative of the more aggressive trends in modern rock music.
In 2016 Dorsa released his debut album Io (engineered by Steve Werbelow and mastered by Larry Lachmann) featuring Jupiter's Moons, The Tea Party, Melting Away to Nothing (featuring a commanding performance by soprano Mariana Ramirez), Martinique, Jekyll and Hyde, and Archaea.
Written by Nicholas Ezra Field, PhD
Instructor of Musicology, Michigan State University
Press Contact: (213) 332-9255
Source: ​James Dorsa
Related Media
Additional Links