Project Insight® Reveals a New User Interface for Its Project Portfolio Management Software
Press Release
•
Sep 8, 2022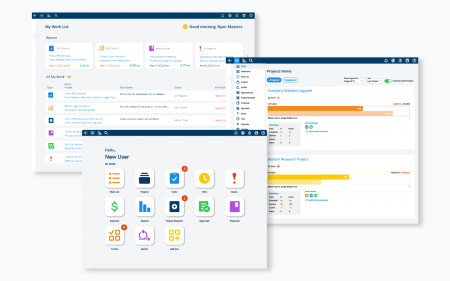 IRVINE, Calif., September 8, 2022 (Newswire.com) - Project Insight® — a veteran competitive player in the Project Management SaaS industry — released a stunning new user interface for its online PM tool on Aug. 1, 2022.
PI® is known for being a robust, fully customizable project management platform that helps centralize work across a company's entire organization. "The new PI interface has had a tremendous response from users so far," says the company's CEO Steve West, "and we are seeing thousands of new users transitioning to PI away from the one-size-fits-all tools out there. The new look is clean, simple, modern, and easy for teams to use."
Besides the new interface, PI continues to impress its users with features that go above and beyond the offerings of the competition. "We don't stop with the basics," says West. "Our features are built on PMBOK principles and do more than most users expect to get, even right out of the box. PI offers sophisticated options like automatic time-tracking, intelligent scheduling, organization-wide resource and capacity management, and budgeting and costing that all give visibility across all projects in one single tool. PI recently added sprint methodology features so that Agile projects can play nicely with waterfall or Kanban in the same tool. And PI offers its entire platform in a mobile version to make remote work life easier.
The new interface is available now at projectinsight.com in a free, growth or enterprise version. Free demos of the new look can be scheduled directly here.
Source: Project Insight®