Project Insight® Onboards Entrepreneur and SaaS Leader, Thomas Leffler, as President
Press Release
•
Oct 31, 2022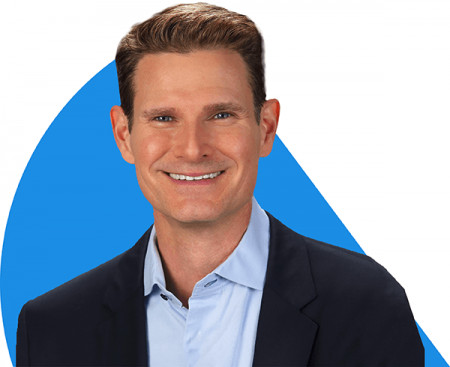 IRVINE, Calif., October 31, 2022 (Newswire.com) - Project Insight, the award-winning project and portfolio management software company, announced its partnership last week with Thomas Leffler as President of Metafuse, Inc. DBA Project Insight. Thomas joins the experienced team at PI® led by Co-Founder, CEO, and CTO, Steve West.
Project Insight software centralizes work, tasks, projects, and collaboration all into one easy-to-use online platform. PI® has provided project portfolio management to over 10,000 companies since 2001.
"We are excited to have Thomas join us at this pivotal moment," said Mr. West. "We recently updated our UI and made significant enhancements to the tool. We are seeing a surge of customers. Companies feel like the one-size-fits-all PM tools out there just don't work for them. PI's sophisticated platform can meet all business needs- even the most unique ones. Thomas will help us with this recent increase and prepare for more growth ahead."
Mr. Leffler is an accomplished SaaS leader with achievements in corporate and entrepreneurial roles, spanning a variety of industries from startups to Fortune 500 companies. Mr. Leffler has a proven track record of successfully engaging, growing, and selling promising companies.
Most recently, Mr. Leffler served as President at Rivers Edge Pharmacy - a midsize, specialty pharmacy and infusion services provider. There, he was Co-Founder of Next eHealth and launched a disruptive and successful telemedicine technology platform.
Mr. Leffler's earlier- and equally impressive resume- includes being Co-Founder and CEO of iMatrix Software. For over 15 years, Mr. Leffler has intermittently served as the Fractional Interim CEO or President for several companies.
Prior to iMatrix, Mr. Leffler acquired, turned around, and sold The Tech Factory (a provider of workflow enterprise software systems), L7 Network (an international online retail shopping portal), and served as the Managing Director of Platinum Venture Group where he secured two investments and exits, including Waveland Recycling (a commercial recycling facility for which he served as the Interim CEO).
Mr. Leffler will also serve on PI's Board of Directors, bringing experience serving on many corporate and nonprofit boards. Leffler currently serves on the Advisory Board for MedWand Solutions and Jonathan Foundation. He earned his MBA from Cardinal Stritch University and BA degree in Marketing and Business from Carthage College in Wisconsin.
Source: Project Insight