Prime Life Fibers® Marks 15 Years in Durham With New Office Space
Press Release
•
updated: Jun 15, 2017
Due to large increases in revenues, team members and fulfillment are moving to a new and larger space to support continued growth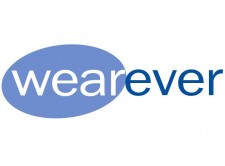 Durham, North Carolina, June 15, 2017 (Newswire.com) - Prime Life Fibers®, a health and wellness apparel company, is celebrating its 15-year anniversary with the purchase of a new corporate headquarters and warehouse space. Prime Life Fibers® is the leading producer of reusable incontinence undergarments for both men and women, as well as the exclusive manufacturer of Buster Brown® Socks. Founded in 2002, Prime Life Fibers® reported a 22 percent revenue increase year-over-year in 2016. The company anticipates revenues will continue to grow in years to come, as more of the Baby Boomer generation begins experiencing age-related issues, such as incontinence, diabetes and more.
Founder Bob Deerin spent more than a decade researching and perfecting the products and fabrication process to develop a product line that would improve customers' lives. True to its roots, Prime Life Fibers® continues to research new product developments, technologies, and markets to provide tangible solutions to a variety of common wellness concerns.
"I'm honored to have been in business with wonderful employees and customers for the past 15 years"

Bob Deerin, CEO of Prime Life Fibers®
"I'm honored to have been in business with wonderful employees and customers for the past 15 years," said Deerin, CEO of Prime Life Fibers®. "Not only have we provided a practical solution for those with incontinence, but we've also been able to improve the quality of life and comfort levels for millions of people's golden years. We are excited about the next 15 years of continued innovation and service!"
Prime Life Fibers® is the parent company of Wearever®, Hush Hush® and Buster Brown® lines. The Wearever® and Hush Hush® lines provide an alternative to adult diapers and pads for those with urinary incontinence. The absorbent and reusable undergarments come in a variety of colors, styles and sizes to meet the needs of seniors, women after childbirth and others with health conditions leading to urinary incontinence. The proprietary technology wicks away moisture and reduces odor to reduce stress or anxiety. The women's and men's undergarments are comfortable and inconspicuous. The Wearever® brand also offers a bed pad with the same absorbent technology to keep beds and other furniture dry. In addition to providing comfort, these reusable products help to reduce the environmental waste associated with the disposal of single-use diapers and pads.
Prime Life Fibers® also manufactures Buster Brown® socks, which are made of 100 percent cotton with no seams, elastics or synthetics. With its seamless design and built-in cushioned footbeds,
The line is designed to address the comfort and sensitive skin needs of the elderly, those with poor circulation and individuals with diabetes.
Beginning in early June, the staff and warehouse for Prime Life Fibers® will relocate to its new address at 4537 Hillsborough Road, Durham, NC 27705. Those interested in more information, can call (866) 379-8198 or visit www.weareverincontinence.com.
About Prime Life Fibers®:
Prime Life Fibers® is a Durham, N.C.-based apparel company founded in 2002 by Bob Deerin. It offers comfortable, quality, affordable and stylish solutions for everyday health and wellness concerns, including the Wearever line of incontinence underwear and the Buster Brown line of comfort socks. To learn more, visit www.weareverincontinence.com.
###
Source: Wearever