Press Releases Are Not Advertisements
Press Release
•
Jun 28, 2022
Newswire shares how companies of all sizes and industries can harness the power of press release distribution to build brand awareness, attract website visitors, increase sales and more.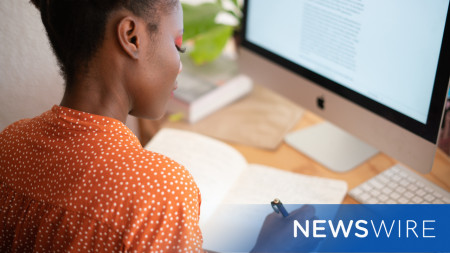 NEW YORK, June 28, 2022 (Newswire.com) - When written and distributed correctly, press releases are an affordable and effective marketing vehicle brands can leverage to connect with their target audience and stay in front of relevant media publications.
But, just like with any marketing initiative, there are common mistakes that can hurt its effectiveness. The same applies to press releases.
As an industry leader in press release distribution services, Newswire has helped thousands of customers worldwide deliver the right message to the right audience at the right time.
A foundational piece of the innovative company's continued success is helping its clients develop newsworthy and relevant content that their target audiences actually want to read.
"When it comes to press releases, it's easy to pack in too much information and lose sight of the main message," said Charlie Terenzio, CMO and SVP of Media and Marketing Communications at Newswire. "Our team works with our clients to ensure the main topic is in the spotlight of every press release and is supplemented with valuable supporting information."
As mentioned before, there are common mistakes marketing professionals can make when developing press release content. One of which is sounding too much like an advertisement.
Remember, a press release is not a sales pitch. It's a vehicle that delivers valuable information to a target audience.
With this in mind, avoid using advertising jargon and instead focus on leveraging facts-based, succinct language.
To ensure the main message of the press release doesn't get buried, companies should use the inverted pyramid - a tried and true method writers can lean on to properly structure a press release.
"We know from experience just how powerful press releases can be when strategically written and distributed and that's why we place such an emphasis on helping our clients craft quality content to turn their owned media into earned media," added Terenzio.
To learn more about how Newswire's integrated solutions are helping brands craft newsworthy content, deliver strategic media pitches, earn media mentions, grow their audience, expand their reach, and implement an effective go-to-market strategy, visit Newswire.com today.
About Newswire
Newswire is a technology company that delivers press release distribution and press release campaigns by leveraging earned media outreach, SEO traffic and email marketing through campaign automation to help businesses land impactful media coverage, drive website traffic, generate leads and grow brand awareness. Through its industry-leading technology and its commitment to customer satisfaction, Newswire provides true value for businesses at a fraction of the cost of other solutions.
To learn more about press release distribution or the Media Advantage Plan, visit Newswire.com or check out why our customers have named us #1 for Customer Satisfaction in our industry for four years in a row.
Contact Information:
Charlie Terenzio
CMO and SVP of Media and Marketing Communications
Newswire
Office: 813-480-3766
Email: charlie@newswire.com
Source: Newswire