Press Release Distribution is Helping Companies Maximize Exposure
Press Release
•
Jan 19, 2022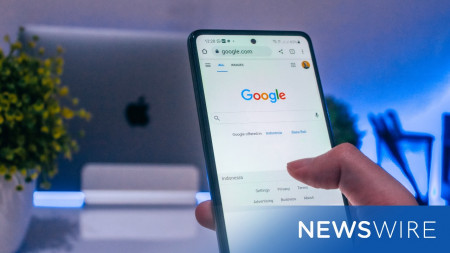 NEW YORK, January 19, 2022 (Newswire.com) - Is press release distribution right for your company?
No matter a company's size or industry, press release distribution has the power to connect brands with their target audiences.
Think of press release distribution like a microphone that amplifies a person's voice. Without it, only the people closest would hear your message. With it, you can boost your company's reach for more people to hear.
As an industry leader in press release distribution, Newswire understands what it takes to distribute the right message to the right audience at the right time.
"Our team of experts work alongside our clients to create and distribute newsworthy press releases to maximize their exposure," said Charlie Terenzio, CMO and SVP of Media and Marketing Communications at Newswire. "There's so much untapped potential when it comes to press release distribution, and through our innovative approach, we're helping brands reap those benefits to build brand awareness, attract website traffic, generate leads, increase sales, and much more."
The brand-building benefits of consistent and strategic press release distribution include but aren't limited to:
Trust - Staying in front of the consumer and the media with newsworthy press releases is an effective way to build brand recognition and create a level of trust that promotes new business and earned media opportunities.
Thought leadership - To build on the former, the more value you provide, the better the chances are of securing opportunities to position a company as a thought leader in their industry. Thought leadership pieces are excellent ways to build brand awareness.
Targeting - A major benefit of press release distribution is the ability to cast a wider net to reach relevant media publications. Targeted distribution lists, such as the ones Newswire offers, help companies distribute the right message to the right audience at the right time.
Visit newswire.com and speak with a PR Strategist today to unlock extra value from your press release distribution.
About Newswire
Newswire is a technology company that delivers press release distribution, earned media outreach, SEO traffic, and lead generation through campaign automation to help businesses land impactful media coverage, drive website traffic, generate qualified leads, and grow brand awareness. Through its industry-leading technology and its commitment to customer satisfaction, Newswire provides true value for businesses at a fraction of the cost of other solutions.
To learn more about press release distribution or the Media Advantage Plan, visit Newswire.com and check out why our customers have named us #1 for Customer Satisfaction in our industry for four years in a row.
For more information, visit http://www.newswire.com.
Contact Information:
Charlie Terenzio
CMO and SVP of Media and Marketing Communications
Newswire
Office: 813-480-3766
Email: charlie@newswire.com
Source: Newswire