Press Release Distribution From PressRelease.com Helps Businesses Navigate Risks of Reopening
Ongoing communication with the public and the media can help businesses provide timely updates, as states wrestle with early COVID-19 data following nationwide reopenings.
Press Release
-
updated: Jun 23, 2020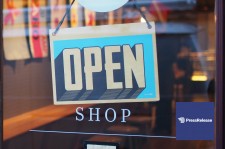 SARASOTA, Fla., June 23, 2020 (Newswire.com) - Businesses and epidemiology experts are closely monitoring infection rates as states move forward with their phased reopening strategies. Businesses that have yet to reopen can help provide critical information to the public in order to navigate the possible risks that come as areas reopen for the new normal. Press release distribution from PressRelease.com has been helpful in informing the public about important information related to COVID-19.
"Everyone's watching, hoping that companies reopening can conduct business safely while keeping infection rates down," says Erik Rohrmann, COO at PressRelease.com. "Companies still waiting are paying extra close attention, watching the data and learning the best ways to maximize safety and profitability for their own reopening; they're also watching the risks and how to minimize those as best as they can."
Through data analysis of all the businesses reopening, owners will be able to watch trends and use data to make more accurate and informed decisions. Wire distribution with PressRelease.com is an affordable, effective solution to distribute several announcements or news stories that can help inform the public about which direction the company is headed as more data comes in.
Partnering with Newswire and Accesswire has provided PressRelease.com with the opportunity to offer even more value to businesses with wire distribution to popular networks including MarketWatch, Bloomberg, Yahoo! Finance, Morningstar, CBS, ABC, FOX and NBC. Distribution with PressRelease.com enables businesses to connect with local, state and national audiences through company news and well-timed announcements.
​Rohrmann adds, "A number of companies have taken advantage of our affordable distribution options to provide media with a consistent stream of news and announcements as they begin taking on new business. This is new territory for everyone, so people will be watching to see how companies innovate to overcome the challenges ahead."
PressRelease.com helps public companies supplement advertising campaigns and content marketing efforts through smart press release distribution. To learn more about how to create newfound value through press release content, visit PressRelease.com.
About PressRelease.com
PressRelease.com provides simple, affordable press release distribution services to public and private companies through the most comprehensive networks and 1.8M media contacts.
Contact Information:
PressRelease.com
Media Relations
Office: 800-998-2927
Source: PressRelease.com
Share:
---
Categories: Business News
Tags: covid-19, press release, reopening, small business
---