Press Release Distribution and Lead Generation: Newswire Explains the Connection
Press Release
•
Aug 21, 2023
Lead generation is essential for companies to remain competitive, but it can be difficult to maintain a steady flow of leads.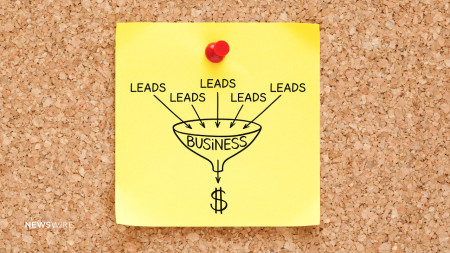 RALEIGH, N.C., August 21, 2023 (Newswire.com) - Newswire, a leader in press release distribution, is helping small and midsize companies maximize their lead generation efforts.
Paid advertising, cold outreach, and referrals are all viable methods for lead generation, but press release distribution can also be a powerful tool.
Jennifer Hammers, Executive Vice President of Sales and Marketing at Issuer Direct, explains: "Press releases are a great marketing resource for businesses to build awareness and increase their chances of success."
When crafted correctly, press releases can help companies tell their stories, demonstrate their expertise and position themselves as thought leaders.
This helps to develop trust, bolster a good reputation and create positive publicity - all crucial for successful lead generation.
"Carefully crafted press releases are an excellent way to inform a company's target audience and the media of the latest and greatest from a company," added Hammers.
Visit Newswire.com to find out more about how their integrated solutions can help organizations generate leads, grow their audience, expand their reach and develop an effective go-to-market strategy.
About Newswire
Newswire is a media technology company that provides its clients with the Press Release Optimizer, which consists of press release distribution, media databases, media monitoring, and newsrooms that power the Media Advantage: greater brand awareness through earned media, increased online visibility through greater SEO recognition, and more sales inquiries through targeted digital marketing campaigns.
Through its disruptive Press Release Optimizer, relentless commitment to customer satisfaction, and passion for customer performance, Newswire is automating media and marketing communications for large and small businesses seeking to deliver the right message to the right audience at the right time for the right purpose.
To learn more about Newswire and its Press Release Optimizer, visit Newswire.com and discover why our customers have named us #1 for Customer Satisfaction and Ease of Use for four years in a row. For more information, visit http://www.newswire.com.
Newswire is a wholly owned subsidiary of Issuer Direct, a leading communications and compliance company, providing solutions for both Public Relations and Investor Relations Professionals. For more information, please visit www.issuerdirect.com.
Source: Newswire