Prescott Electrician Offers Free Electrical Safety Inspection to Promote Fire Safety
Press Release
•
Jul 19, 2023
Free Full-Home Electrical Safety Inspection ($200 Value)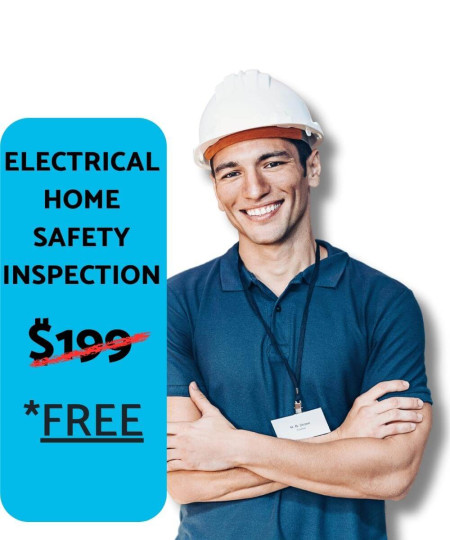 PRESCOTT, Ariz., July 19, 2023 (Newswire.com) - This July, in response to rising electrical fire incidents, Assurance Electrical Services of Prescott, Arizona, started offering free inspections with any electrical service for Northern Arizona homes and businesses.
"We want to make sure people's homes are safe," says Jeff Brandlin, founder and CEO of Assurance Electrical Services, as he underscored the significance of securing and protecting homes from potential electrical hazards.
As of 2021, approximately 24,200 home electrical fires had been reported, leading to nearly 300 fatalities. These incidents led to an estimated total of over $1.2 billion in property damages, according to data reported by the U.S. Fire Administration (USFA).
Outdated and aged electrical wiring is often the cause of these fires, but it's also important to know that even advanced electrical systems can malfunction and cause a blaze.
"Often, we inspect a home and find unsafe conditions that we can quickly fix the same day," Brandlin notes, stressing how regular and proper electrical inspections are beneficial in preventing fires during the summer season.
To encourage customers to prioritize electrical safety, Assurance Electrical is offering a compelling promotion. All customers will receive a complimentary electrical safety inspection, completely free of charge and with no strings attached. This gives home and building owners peace of mind, and ensures their electrical system is secure.
Don't miss this opportunity to ensure your home's safety. Assurance Electrical's electrical safety inspection promotion runs only through the monsoon season.
References:
https://assuranceelectricalaz.com/services/electrical-inspection/
https://www.usfa.fema.gov/statistics/residential-fires/electrical.html
About Assurance Electrical:
For over 20 years, thousands of families and businesses have relied on Assurance Electrical Services for quality residential, commercial, and emergency electrical service with unsurpassed customer service. Contact us at (928) 515-2240 to discuss your next project. We proudly serve the Prescott, Prescott Valley, Dewey-Humboldt, and Chino Valley areas.
Source: Assurance Electrical Services LLC