Prescott-Based Electrical Company Advocates Mental Wellness Through Proper Home Lighting
Press Release
•
Jul 18, 2023
How Your Home's Lighting Could Be Making You Feel Depressed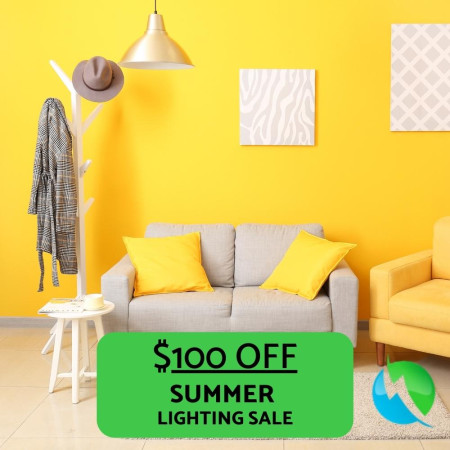 PRESCOTT, Ariz., July 18, 2023 (Newswire.com) - To promote the benefits of proper home lighting on an individual's mental well-being, Prescott-based company Assurance Electrical Services is excited to announce its Lighting Discount promo. With this exclusive offer, customers can enjoy a $100 discount on any installation of four or more lights, including indoor, outdoor, and recessed options.
"This exclusive promotion not only presents an opportunity to enhance home lighting but also underscores the profound impact it can have on an individual's mental health," says Jeff Brandlin, founder and CEO of Assurance Electrical Services.
Numerous studies have highlighted the essential role lighting has on mood, creativity, and cognitive performance of individuals. In a recent study conducted by the International Journal of Environmental Research and Public Health, it was revealed that access to daylight within residential settings facilitates faster sleep onset and increases vitality throughout the day.
"Proper lighting choices can positively impact our state of mind and productivity," says Jeff Brandlin from Assurance Electrical. "Creating a lighting plan that supports well-being is essential."
Don't miss out on this limited-time chance to save $100 on your lighting upgrade. Enhance the outdoor ambiance or install recessed lights to create a space that fosters your mental health and vitality.
For more information about Assurance Electrical and the Lighting Discount promotion, visit https://assuranceelectricalaz.com/lighting-discount/ or contact (928) 515-2240.
References:
https://www.archdaily.com/922506/how-lighting-affects-mood#:~:text=Research%20shows%20that%20an%20adequate,other%20aspects%20of%20daily%20life.
https://www.psychologytoday.com/us/blog/people-places-and-things/202106/how-lighting-choices-can-affect-your-mood
https://www.washingtonpost.com/home/2023/04/11/lighting-mental-health-well-being/
https://neuroscientificallychallenged.com/posts/let-there-be-light-how-light-can-affect-our-mood
Source: Assurance Electrical Services