Premium Gut Health on Meijer Shelves
Press Release
•
updated: May 3, 2017
Functional Sugar 2.0 makes its way to the Midwest with expansion to 200 Meijer stores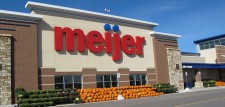 Los Angeles, CA, May 3, 2017 (Newswire.com) - A healthier gut is known to be linked to more energy, a slimmer figure and a stronger immune system. Probiotics show a lot of promise when it comes to improving gut health. Beginning in August, Foods 2.0, LLC. partners with supercenter chain Meijer to add Sugar 2.0 + Probiotics to 200 stores throughout the Grand Rapids metropolitan area and six Midwest states.
Over the last two decades, gut problems have increased majorly. Studies show that more than 70 million Americans suffer from digestive "gut" problems (1). Gut health is a major issue, as 70% of our immune system lives in our gut (2), so it affects not only how we feel but also how resilient we are.
"My son especially was a sugar fiend who was displaying some concerning pre-diabetic symptoms. I was desperate to find healthier alternatives to reduce my children's sugar intake."

Trong Nguyen, CEO and Founder
Recent studies show that probiotics may have benefits like helping with oral health, skin conditions and prevention of allergies and colds. It is early days yet — more conclusive evidence is needed — but results look promising (3).
CEO Trong Nguyen created Sugar 2.0 in 2013 when he became concerned about his children's alarming sugar consumption. "My son especially was a sugar fiend who was displaying some concerning pre-diabetic symptoms. I was desperate to find a healthier way to reduce my children's sugar intake."
A food product developer, Nguyen spent more than a year searching for a natural, sustainable ingredient able to blend seamlessly with sugar. The winner was a blend of naturally sweet, non-GMO prebiotic soluble fiber that blends perfectly with cane sugar for a synergistic taste and mouth feel. The innovative ingredient enabled Nguyen to not only cut sugar content in half, but enhance its nutritional value with fiber. Sugar 2.0 + Probiotics delivers the same delicious, sweet taste of the original, with the added benefit of probiotics.
"Our body normally has what we would call good or helpful bacteria and bad or harmful bacteria. Maintaining the correct balance between these bacteria is necessary for optimal health. Age, genetics, and diet may influence the composition of the bacteria in the body (microbiota). An imbalance … has possible links to diseases of the intestinal tract, including ulcerative colitis, irritable bowel syndrome, celiac disease, and Crohn's disease, as well as more systemic diseases such as obesity and type 1 and type 2 diabetes." (4)
The latter two are also strongly linked to overconsumption of sugar, so Sugar 2.0 + Probiotics offers a two-pronged approach to help in reducing these health risks. The reduction of sugar content and the addition of soluble fiber means that there is less sugar for the body to contend with and the remaining sugar is easier to digest.
As for the added probiotics: the GanedenBC30 probiotics are highly heat resistant and extremely stable. They have also been clinically studied and supported by over 20 peer-reviewed, published papers.
1. http://www.welltodolondon.com/future-wellness-lies-gut/
2. National Institutes of Health, U.S. Department of Health and Human Services. Opportunities and Challenges in Digestive Diseases Research: Recommendations of the National Commission on Digestive Diseases. Bethesda, MD: National Institutes of Health; 2009. NIH Publication 08–6514.
3. http://www.webmd.com/digestive-disorders/features/what-are-probiotics#1
4. http://www.medicinenet.com/probiotics/page2.htm
About Foods 2.0, LLC.
Foods 2.0 began with one father's desire to lower his kids' sugar intake — with a solution they'd love. Founded in 2015 and based in Southern California, Foods 2.0 strives to create "clean label" foods, using just a few main non-GMO ingredients – no byproducts or fillers – with a mission to reduce or eliminate added sugar. Its products, Sugar 2.0 and Sugar 2.0 + Probiotics, are currently available in the baking aisle in 1,500 stores in the U.S.
Media Director (for media requests and general inquiries)
Cindy Thai | cindy.thai@foods2pt0.com
About Meijer, Inc.
Founded in 1934 as a supermarket chain, Meijer is credited with pioneering the modern supercenter concept in 1962. About half of the company's 200 stores are located in Michigan's Lower Peninsula, with additional locations in Illinois, Indiana, Ohio, Wisconsin, and Kentucky. The chain was ranked No. 19 on Forbes' 2015 list of "America's Largest Private Companies and No. 19 in Fortune's 2008 "The 35 largest U.S. private companies."
Source: Foods 2.0, LLC.