Precision LTC Pharmacy: Servicing Long Term Care Organizations Throughout the Greater New York City Area
Press Release
•
updated: Sep 10, 2017
Precision LTC Pharmacy has experienced significant growth and currently serves thousands of residents in Long Term Care communities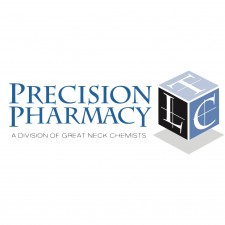 Great Neck, New York, April 20, 2017 (Newswire.com) - For over 20 years, Precision LTC Pharmacy has proudly served the Long Term Care community. Grown from a hometown pharmacy, Precision LTC Pharmacy combines caring personal service with flexible systems and controls that meet the selective needs of Long Term Care providers.
Precision LTC Pharmacy has grown organically due to its exemplary service record, not by acquisition.
Precision LTC Pharmacy has earned an enviable reputation for excellent customer service, rapid response to client needs and continuous 24/7 service.
For additional information, visit the company's website at www.PrecisionLTC.com or contact Precision LTC Pharmacy's Business Development Manager, Daniel F. Longo, at DLongo@PrecisionLTC.com.
Source: Precision LTC Pharmacy