Precision ABA Earns 2-Year BHCOE Accreditation Receiving National Recognition for Commitment to Quality Improvement
Press Release
•
updated: Dec 13, 2018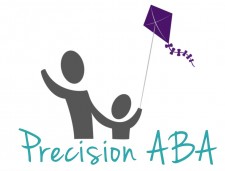 WOODBRIDGE, Ill., December 13, 2018 (Newswire.com) - BHCOE Accreditation has recognized Precision ABA, LLC with a 2-Year Accreditation, acknowledging the organization as a behavioral service provider dedicated to continuous improvement in Applied Behavior Analysis. BHCOE Accreditation recognizes behavioral health providers that excel in the areas of clinical quality, staff qualifications, and consumer satisfaction and promote systems that enhance these areas. These areas are measured via a wide-ranging audit, including interviews with agency clinical leadership, in-depth on-site observation, a detailed staff qualification review, anonymous staff satisfaction survey, and anonymous consumer satisfaction survey.
"Their dedication to communication and flexibility demonstrates that clinical integrity is very important at Precision ABA. This is an Applied Behavior Analysis (ABA) provider that understands the significance of having a well-trained and knowledgeable staff. The happiness and success of their client is highly prioritized, as evidenced by their individualized treatment programming and planning," said Sara Gershfeld Litvak, Founder of BHCOE, "We are excited to commend Founder and Director Brigid McCormick, as well as the entire team at Precision ABA, on creating a wonderful program that is a valuable resource to the Illinois autism community."
BHCOE Accreditation is the only Applied Behavioral Analysis (ABA)-specific accreditation. It provides feedback regarding clinical best practices, staff satisfaction and turnover, and consumer protection. Acting as a third-party, the organization systematically measures and reports on existing quality criteria in the behavior analysis community using standardized methods and practices, and accredits only those service agencies that meet these standards.
"At Precision ABA, we are grateful for our hard-working and dedicated staff. The care and support they show to each and every client is the reason we are able to grow and improve as a provider. We are honored to be receiving the BHCOE Accreditation because it reflects our commitment to learning and integrity," said Founder and Clinical Director, Brigid McCormick. "We love what we do; we love encouraging progress, working with families, and empowering them to grow to new heights. Our agency will continue to provide comprehensive behavior analysis services of the highest quality in the Woodridge area for years to come."
About BHCOE Accreditation
The BHCOE Accreditation is a trusted source that recognizes behavioral health organizations committed to continuous quality improvement. BHCOE offers a third-party measurement system that differentiates and provides independent feedback on clinical quality indicators. The BHCOE criterion features standards that subject-matter experts developed to measure effective applied behavior analysis services. For more information, visit http://www.bhcoe.org.
About Precision ABA
Precision ABA, LLC is a small but mighty ABA company located in Chicagoland. They use Precision Teaching methodology to inspire learners and empower them to meet their goals. Precision ABA is firmly committed to growing and gaining knowledge from each other through collaboration, communication, and respect. Most of their services are provided in-home, supporting learners through their daily lives. Each one of their families has a parent coaching plan and support system. For some learners, they also have a small learning center, where children can establish skills and then practice using them in the natural environment. The Precision ABA Family is comprised of lifelong learners: always committed and ready to learn from each other, kids, outside professionals, and the field at large. For more information, please visit https://precisionaba.com.
Source: BHCOE