Pre-Settlement Advances: When All Other Financing Fails
Once the injured party signs the contract, funds are immediately available—as fast as 24 hours.
Press Release
-
updated: Dec 9, 2016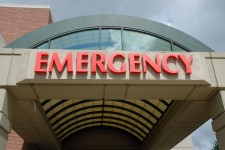 Los Angeles, California, December 9, 2016 (Newswire.com) - A father of three is driving home from work when he is rear-ended by a drunk driver. He incurs injuries to his neck and back—serious enough to keep him off work for six months. He retains an attorney who begins the process of suing the drunk driver's insurance company. The injured plaintiff does not have adequate health insurance so medical bills are mounting and his disability check does not cover day-to-day living expenses. His credit card balances soon reach their limit. He tries to obtain a conventional loan to pay for his expenses, but he was denied because he is not working. 
Now what? "In many cases, attorneys can suggest settlement advance funding to clients," says Rockpoint Legal Funding President Ramtin Ghaneeian. "The injured party fills out an application from a funding company. The funding company requests and receives case information from the plaintiff's attorney. If the case has merit, the plaintiff and attorney are notified and a contract is presented." Once the injured party signs the contract, funds are immediately available—as fast as 24 hours. Advances are non-recourse meaning that if clients lose their case, the advanced funds do not have to be repaid.
"Not all plaintiff funding companies are the same," says Ghaneeian. "Through the years, many funding companies have given the legal funding industry a bad name with their lack of consumer transparency. They market deceptively low rates only to later tack on hidden fees, leaving the client unhappy and over-extended on their funding requests." These companies, says Ghaneeian, express their costs with compound interest and additional fees, making it very confusing for plaintiffs (and sometimes attorneys) to budget for the true and total cost of the advance.
"Full cost transparency is the only way that plaintiffs and their attorneys can fully understand what the plaintiff is 'getting into,'" explains Ghaneeian. He suggests working with a funding company whose goal is to provide funds that will meet the plaintiff's immediate financial needs in a way that's responsible, ethical and easy to understand. "The objective is to manage the plaintiff's expectations before opting to receive funding," Ghaneeian says.
For sample advance contracts and budgets or if you have any questions, contact Ghaneeian at 310-272-5851, ramtin@rockpointlegal.com, Rockpoint Legal Funding.
Source: Rockpoint Legal Funding
Share:
---
Categories: Law News, Law Suits, Accidents
Tags: legal funding, litigation funding, settlement advance
---