Pras Michel Partners With Borqs Technologies, Inc. to Offer the First Blockchain-Based Smartphone in the USA
Press Release
-
updated: Jun 7, 2018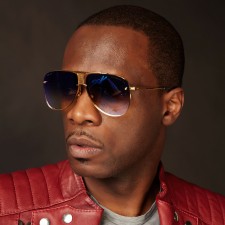 NEW YORK, June 7, 2018 (Newswire.com) - Grammy and Emmy Award-winning artist and humanitarian Pras Michel, in partnership with global IOT device company Borqs Technologies, Inc. (NASDAQ: BRQS), will offer an Android-based dual SIM smartphone through new tech platform, Blacture.
The branded, 5.99 inch sleek smartphone device — called MOTIF — will be available later in 2018 and exclusively on blacture.com, a multifaceted tech platform designed to jumpstart a new era in popular culture. The phone features a blockchain-based platform that will be the first of its kind in the United States.
MOTIF utilizes cutting-edge hardware and software with a built-in monetary incentive program. Rewards accrue in a secure digital wallet, in the form of tokens. Tokens have a corresponding dollar value which can then be used for online or offline transactions via an included debit card.
"Everyone makes money off of mobile phone use except the actual user - we want to ensure they get something back," says Pras Michel. He continues: "This is basically the first phone that rewards the users for their usage." 
Created in partnership with mobile industry mobile industry veteran Alpesh H. Patel, the MOTIF smartphone (powered by a Qualcomm SD450 Octa-Core processor) will showcase multiple features such as a Gorilla glass screen, front panel fingerprint sensor, wireless charging and NFC capability.
The decision to partner with BORQS, one of the fastest growing IOT and smartphone companies in the world, was an easy one for Blacture and Pras Michel. "We are confident BORQS will help us deliver a quality certified device proposition to our target audience," says Michel. 
"We are very pleased to be selected by Pras Michel to develop and commercialize the first smartphone MOTIF for the Blacture platform incorporating blockchain technology. Borqs has a proven record of enabling fast time to market devices with bleeding edge innovation that are high quality and certified for deployment on different carrier networks. Through this partnership, we not only bring to market a leadership product but enable a unique, user-empowering experience through the Blacture platform. We thank Pras Michel for this opportunity," says George Thangadurai, EVP & President of International Business for Borqs Technologies.
Blacture and its corresponding verticals aspire to be the epicenter of Black culture and a hub for innovation created by Black people worldwide. In addition to mobile telecommunications innovation, the platform will grow to include editorial, education, health care services, financial services, job creation and urban development. 
About Borqs Technologies, Inc. 
Borqs Technologies is a global leader in software and products for the IoT, providing customizable, differentiated and scalable Android-based smart connected devices and cloud service solutions. Borqs has achieved leadership and customer recognition as an innovative end-to-end IoT solutions provider leveraging its strategic chipset partner relationships as well as its broad software and IP portfolio. The Company designs, develops and provides turnkey solutions across device form factors such as smartphones, tablets, smartwatches, trackers, automotive IVI, and vertical applications like restaurants, payments et al. (www.borqs.com)
Media Contact: 
Josie Zohny
Phone: 917-742-3777
Email: josie@zohnypr.com
Source: Blacture
Share:
---
Categories: Mobile and Smart Phones, Business Technology, Telecommunications
Tags: african-american, entertainment, finance, mobile phones, retail, technology, telecommunications
---