Power Rising Summit to Present Debra Lee, Chairman and CEO of BET Networks, Inaugural 'Power Rising Legacy Award'
Award to be presented during the Power Rising: Building an Agenda for Black Women, 2018 Summit in Atlanta, Georgia
Press Release
-
updated: Feb 16, 2018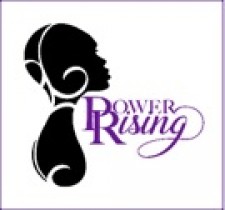 WASHINGTON, February 16, 2018 (Newswire.com) - Today, Power Rising, a national summit for black women, announced that Debra Lee, chairman and CEO of BET Networks, will receive the inaugural "Power Rising Legacy Award" to celebrate and honor her trailblazing career and her distinctive contributions to our nation.
Hailed as one of America's most respected business leaders and one of the most influential women in the entertainment industry, Debra Lee's vision reinvigorated BET, helping propel global growth as the leading provider of entertainment for black audiences and consumers of black culture around the world. The Power Rising Legacy award recognizes extraordinary black women who have risen to answer the call to move black women, our communities and our nation forward in extraordinary ways.
"It is a very special honor to celebrate Debra at this moment where the world is acknowledging the influence and impact of black women have on every sphere of culture and community — from the world of politics to the C-suite, to the front lines of activism or on stage and screen," said Minyon Moore, summit co-convenor. "In addition to Debra's many accomplishments and philanthropic work, her experience and insight make her indispensable to any conversation by and about black women."
The Power Rising Summit in Atlanta, Feb. 22-25, will convene black women and girls from all 50 states and the District of Columbia, spanning all ages, faiths, sexual orientations, gender identities, education and professional backgrounds.  
Through conversations, panel discussions, distinguished speakers and workshops, summit participants will create an agenda for black women that combines our collective wisdom and experience. It's time for black women to come together to build this agenda that leverages our social, political, professional, cultural and economic power to move ourselves, our communities and our nation forward. More than 30 high-profile and front-line activists, political operatives, businesswomen and organizational leaders representing the broad diversity of black womanhood, have banded together to organize this historic summit.
The summit is organized around five key pillars of activism and engagement: Business & Economic Empowerment; Culture & Community; Education, Technology and Innovation; Health & Wellness; and Political Empowerment.
MEDIA NOTE: Members of the media who wish to cover the Power Rising Summit must submit full name and media organization to INFOR@powerrising.org no later than Friday, Feb. 16. You will be contacted to confirm your credentials which can be picked up on Feb. 22, location and time TBD.
Source: Power Rising
Share:
---
Categories: Politics, African American, Arts and Entertainment
Tags: BET, Black women, Debra Lee, Power Rising
---