Power Rising: Building an Agenda for Black Women Announces
Color of Change to Sponsor 'Smart Funny & Black with Amanda Seales' at Summit in Atlanta Feb. 22-25, 2018
Press Release
-
updated: Feb 22, 2018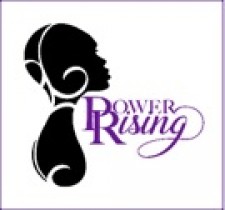 WASHINGTON, February 22, 2018 (Newswire.com) - Today, Power Rising, a national summit for black women, announced that Color Of Change, the nation's largest online racial justice organization is participating in the summit and sponsoring a performance of "Smart Funny & Black with Amanda Seales" on Saturday, Feb. 24, 2018, as part of the Power Rising Summit in Atlanta.  
Created by Amanda Seales, the weekly comedy game show has been described as exploring "the convergence of black popular culture, politics and current events." Additionally, Kristi Henderson, senior director of influencer engagement, and Arisha Hatch, managing director of campaigns, at Color Of Change, will participate in panel discussions.
"It's an honor to have Color Of Change, one of the most important, impactful modern civil rights organizations, participate in the Power Rising Summit," said Karen Finney, one of the co-convenors. "And we are so grateful they are sponsoring a very special evening event with Amanda Seales who is doing important work using comedy to disrupt false narratives and present truth about Black America."
The Power Rising Summit in Atlanta, Feb. 22-25, will convene black women and girls from all 50 states and the District of Columbia, spanning all ages, faiths, sexual orientations, gender identities, education and professional backgrounds. Through conversations, panel discussions, distinguished speakers and workshops, summit participants will create an agenda for black women that combines our collective wisdom and experience.  
It's time for black women to come together to build this agenda that leverages our social, political, professional, cultural and economic power to move ourselves, our communities and our nation forward. More than 30 high-profile and front-line activists, political operatives, businesswomen and organizational leaders representing the broad diversity of black womanhood, have banded together to organize this historic summit. The summit is organized around five key pillars of activism and engagement: Business & Economic Empowerment; Culture & Community; Education, Technology and Innovation; Health & Wellness; and Political Empowerment.
About Color Of Change
Color Of Change is the nation's largest online racial justice organization.
We help people respond effectively to injustice in the world around us. As a national online force driven by over one million members, we move decision-makers in corporations and government to create a more human and less hostile world for black people in America.
Our campaigns and initiatives win changes that matter. By designing strategies powerful enough to fight racism and injustice — in politics and culture, in the workplace and the economy, in criminal justice and community life, and wherever they exist — we are changing both the written and unwritten rules of society. We mobilize our members to end practices and systems that unfairly hold black people back, and champion solutions that move us all forward.
Until justice is real.
About Amanda Seales
Comedian, actress, writer, producer and more, Amanda Seales doesn't just make you laugh, she makes change!
With an uncanny knack for taking serious topics (racism, rape culture, sexism, police brutality, etc.) and with humor making them relatable and interesting, Seales combines intellectual wit, irreverent silliness and a pop culture obsession to create her unique style of smart, funny content for the stage and screens.
Along with performing stand-up across the globe and touring colleges doing comedic lectures on everything from sexism and diversity, relationships to black popular culture, this former MTV VJ has a master's in African American studies from Columbia University, is a series regular as Tiffany on HBO's "Insecure" and was named by Time Out LA as one of 2017's comedians to watch.
Seales is creator/host of Los Angeles' hit comedy game show "Smart Funny & Black" at Nerdmelt, speaks truth to change via her wildly popular Instagram and monthly column "Amandaland" at InStyle magazine, has written/produced/starred in two seasons of her scripted comedy "Get Your Life," available on www.Blavity.com, and went viral after articulately and passionately confronting Caitlin Jenner on issues of race and equality in America during a live-streamed dinner, hosted by Katy Perry, on YouTube.
Source: Power Rising
Share:
---
Categories: Politics, African American, Arts and Entertainment
Tags: Amanda Seales, Color of Change, Power Rising 2018
---